By Kris Spealman, Senior Cruise Consultant, The Cruise Web.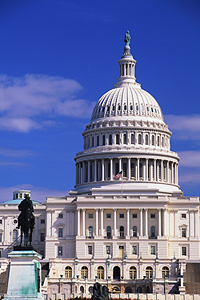 When most people hear "cruisetour," the first places they think of are Alaska and Europe. And it's no surprise that cruisetours here are very popular because Alaska and Europe are beautiful places to visit. However, there are other destinations that deserve the same attention: South America, Antarctica, Asia, Australia/New Zealand or even Canada and historic America. Historic America? Yep, you can see Washington DC, Gettysburg PA, Philadelphia, and New York City coupled with a Canada and New England cruise. Land and sea at a great value, the best of both worlds! Does that sound like fun to you?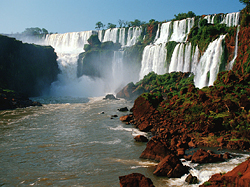 If Canada and historic America are not your speed, then how about a cruise to South America with a tour to Machu Picchu and Iguazu Falls? You can cruise Cape Horn – which some say is just as beautiful as Alaska – with its glaciers and fjords full of wildlife, like penguins and whales. Some tours even allow guests to take a peek at Antarctica while they're down there. This is very limited stuff and it goes very fast, so book early!!!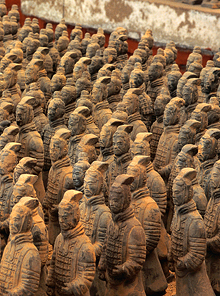 Another destination worth considering is Asia. If you add a land tour to your Asian cruise you will likely get some extended time in Beijing, allowing for tours to the city's Imperial Gardens and the Great Wall of China. Cruisetours also allow vacationers to see the collection of Terra Cotta warriors of the Qin Dynasty in Xian. Maybe get further inland and add a river cruise along the Yangtze. It's up to you.
We cannot forget to mention Australia and New Zealand.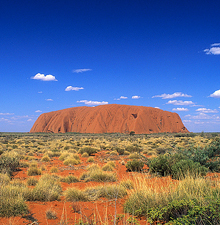 These are two places I have at the top of my wish list! Cruisetours include day trips to Alice Springs and Ayers Rock in central Australia. Guests can also discover the Aboriginal culture in Australia's Uluru National Park. Australian cruisetours typically base in Sydney and take flights or motor coach for the shorter distances.
There are many details to cruisetours and specific travel plans should really be worked out with a cruise consultant, but I hope I drew some attention in other directions so you can keep your options open and maybe even find a way to visit a place you didn't think was possible with a cruise.

Kris Spealman
Senior Cruise Consultant
The Cruise Web, Inc.
1-800-377-9383 ext. 313
kriss@cruiseweb.com