Future Cruise Plans
A compilation by The Cruise Web employees.
Being a cruise travel agency, it makes sense that our employees would be extremely enthusiastic about cruising. As a matter of fact, it's not uncommon for at least one employee to be on a cruise at any given moment. For the rest of us back at the office, it's hard not to think about where we want to cruise next. Read on to see our future cruise plans.
Karolina S.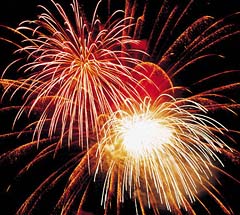 "I'm thrilled to say that my future cruise plans include a voyage on the Norwegian Epic this New Year's Eve! I'm taking my husband and daughter out to sea to bring in 2012 and we can't wait!"
Mike H.
"I'm looking forward to getting my 1-year-old on her first cruise. I don't care where it goes… a luxury cruise sounds nice!"
Heather W.
"I'm taking my first Regent cruise to the Baltics next year! And for the future, one day I would love to take a world cruise."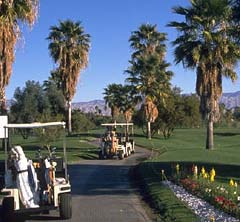 Seth W.
"For my next cruise, I'll probably head to Bermuda. I've heard nothing but great things about the golf courses and I like the idea of being able to stay on the island later into the evening."
Rosalind S.
"My next "big" cruise will set sail after a pre-cruise African safari tour. My plans are to visit Cape Town and sail to the lovely beaches of South Africa, while visiting the "must-see" list: Mozambique, Madagascar and the Seychelles."
Sherry J.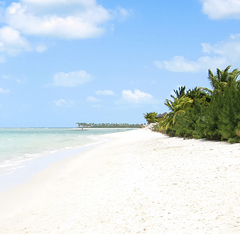 "I will be traveling on Silver Seas' Silver Spirit on a 9-night Southern Caribbean cruise. This will be my first luxury cruise and I am looking forward to the experience to better share with my clients. I will be going to Bequia, Grenadines, Roseau, Dominica, St. Kitts, St. Barts, St. Maarten, Turks & Caicos."
Ed C.
"In the future I hope to cruise the Mediterranean. Specifically, there is a region in Central Italy that carries my last name (Caramanico-Terme). Gotta check that out!"
Doug W.
"I am not so much thinking about where I would like to cruise but instead thinking about how I would like to cruise. In a few years, I would love to take some extended time off and do something like the Mediterranean or the Baltic but do it on a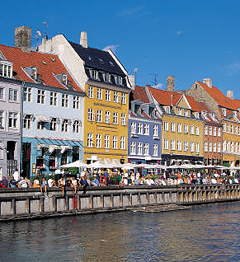 much smaller ship where I would have the luxury of more overnights and a variety of ports (instead of the typical ones you would get on a larger ship). I am thinking of something nice like an overnight in Seville, Spain or maybe three nights in Copenhagen or St. Petersburg."
Caroline T.
"I am hoping to cruise the South Pacific and visit Tahiti, Fiji and Bora Bora. It would be even better if I could create a family vacation with my cousin living in New Zealand! Before planning an adventurous South Pacific vacation, I have my Christmas vacation spent in the Caribbean!"
Jarrod M.
"For my next cruise vacation I really want to plan for Alaska. I think I've had my share of beaches, umbrella drinks, and sun burns for a while. Now, according to my wife, I think I could use a little bit of culture. Between the incredible scenery and the amazing wildlife, I just know that I will love the Alaska cruise experience. Can't wait to explore that frontier!"
Adam W.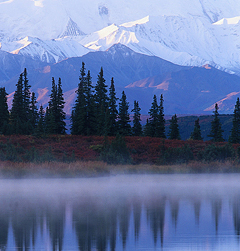 "I have been to Alaska twice in the last few years experiencing interior Alaska on a land tour to see Fairbanks, Anchorage, Denali National Park, and the Kenai Peninsula. Now I would like to go back again and see Coastal Alaska with a cruise to the Inside Passage to visit Ketchikan, Juneau, Skagway, and the glaciers located in Southeastern Alaska."
Jen C.
"My short term cruise plans are a spring break getaway aboard Celebrity Solstice. Long term, I am planning a 2014 cruise to the Galapagos when my niece graduates from high school."
Beth T.
"My dream is to take a cruise around Tahiti on the Paul Gauguin. I am not sure when we will get a chance to go there, but it can't be soon enough for my husband!"
Chris R.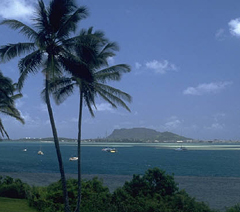 "I definitely want to hit the Mediterranean and I would like to do so before our one son goes to kindergarten next year. And the other cruise that I would like to take is a Hawaiian cruise. For that one, I think I will break up that long flight with a day stay over in LA and then a pre-cruise stay in Honolulu."
JayCee P.
"My plans are to see the beautiful Magen's Bay Beach in St. Thomas. I want to recharge my batteries, shutdown the engine and get myself back to neutral and the one way I know how is to go on a cruise. That is my plan."
Kevin S.
"My future cruise plans are to go back to Alaska, but this time with extended family. I also want to do an Australia / New Zealand cruise, although it may have to wait until I retire."
Gloria H.
"I am so looking forward to my first river cruise perhaps along the Danube River. It's been a dream of mine to visit towns in Austria such as Vienna, which is known as the "City of Music" and inspired the creative genius of Mozart, Beethoven, and Strauss. Perhaps I'd end with a post-cruise extension in Budapest, Hungary shopping for renowned peasant embroidery, Herend porcelain, and spices such as paprika.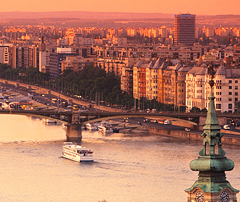 I used to think that river cruising was for a "more mature" clientele but now that I am considered the latter part of the "baby boomer" period, I think I want to give it a go. The ships are amazing – pools and jacuzzis! Many now offer nightly entertainment (just on a smaller scale) and some even have various dining options on board. Most of the newer river cruise ships (and there are several since 2008) even sport full verandah cabins, so you can sit outside your own private "porch" and literally watch the people go by.
I am excited about all of the river cruise possibilities and cannot wait for the opportunity. I hope to have all of the details worked out by spring (just in time for the flowers)."
Dan Y.
"My friends have been throwing around the idea of doing a weekend cruise to the Bahamas. A lot of my friends have never been on a cruise before so being a cruise expert, I wanted to be the one to get them excited and show them why cruises are awesome. We are all young professionals in our 20's and are just looking for a good time and I know exactly what cruise to put us on.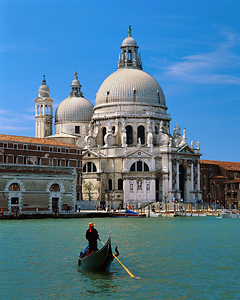 My girlfriend has never been on a cruise before, but loves to travel. She has been to Italy before, but was upset that she did not get to experience that much even though she was there visiting family for 2 weeks. I told her that if she had done a cruise, she would've been able to experience a bunch of different destinations and cultures in a short amount of time. Her birthday is coming up in June so I was thinking of getting a cruise for her as a present."
John T.
"While most consultants are interested in providing their clients with "future cruise plan" info, I prefer to concentrate on getting them on past cruises. So when a client is about to go on their cruise, I usually try to get them to book a cruise for January 2007. I first research that cruise to make sure the weather was perfect and the entertainment was top notch. Then it's a slam dunk… I am still waiting for my first… "past cruise sale"… and I am hopeful. Check back with me last week."
Beth K.
"My dream cruise in the future is to sail around Europe, both the Mediterranean and Northern Europe. When I am able to take the time needed, I plan to sail on Cunard, transatlantic to England. What could be a better way to start my voyage, with days at sea to relax, take advantage of the spa, good food and even enrichment seminars?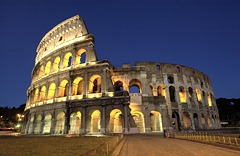 From there, I would sail around Northern Europe, visit Russia, the Norwegian Fjords and make my way over to Spain or Rome for my Mediterranean sailing. After seeing the highlights of Italy, Spain and France, I would make my way back on a longer transatlantic cruise which stops in Iceland, another country I have always wanted to see. I figure this trip would take just over 30 days so it may be a while before I manage it but it is on the top of my bucket list!
There's more than just one cruise in my future though. Last summer my niece was married on board a cruise and most of my family, her husband's family – even those from outside the U.S. – and many friends went and had the time of their lives. Since I was unable to go, I have decided to plan for another friends and family cruise. These cruises turn out to be trips of a lifetime, with so many generations, friends and family being together – without the stress of a land based vacation at someone's home.
This year, I am picking the date and sending out the invites. The plan is to depart from Baltimore, New Jersey or New York and the destination really doesn't matter… after all, with good friends, family and a cruise ship… what more could you want?"
NOTE: The views and opinions expressed herein are those of the contributors, and do not necessarily reflect the position of The Cruise Web.


The Cruise Web, Inc.
reply@cruiseweb.com
1-800-377-9383