Formal vs. Casual
A compilation by The Cruise Web employees.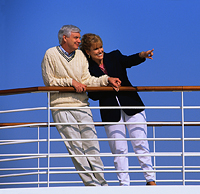 While it's tempting to classify a cruise as strictly formal or casual, the truth is that many are a combination of each. Others are going through a transition from one end of the spectrum towards the other. This all serves to benefit cruisers as there are now plenty of cruise options suited to our varied tastes. To demonstrate this, we've compiled a list of our preferences for formal vs. casual cruising, along with our favorite aspects of each. No dress code required for further reading.
Arthur B.
"In my day-to-day life I am a very casual person. However, while I am cruising, I actually prefer a more formal atmosphere. While I do not like someone telling me that I HAVE TO wear a jacket and tie, I do like to dress up now and then and a cruise is the perfect time/place for that."
Sherry J.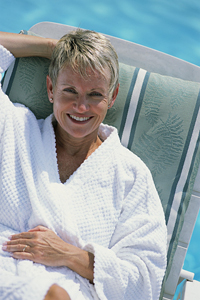 "I personally enjoy a more traditional cruise where I have dinner each night at the same table with the same people.  I have been most fortunate to have always had wonderful tablemates and dinner would be something to look forward to.  I also like changing into something a bit dressier at the end of the day which makes the dinner all that more special.  Our society has gotten so casual in every aspect it's nice to be able to primp some.  Even on a "formal cruise" a person can elect to dine at the buffet or casual restaurant if they don't feel like dressing up or want to eat at different times.  The pool grills are also a casual option for those that really don't want to move."
Kevin S.
"If I am celebrating a special occasion like a birthday or anniversary, I prefer formal. Otherwise, casual suits me best. I like to be relaxed and not tied down to a specific dining time when I am on vacation."
Chris R.
"I like a couple of formal nights mixed into an itinerary.  Especially now that we have kids, it's nice to get everyone dressed up and have a nice family portrait done while we wait to be seated for dinner.  We often don't get the opportunity to do a nice formal portrait, otherwise."
Heather W.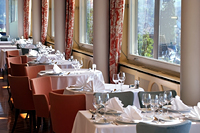 "I like both. It's nice to get fancied up once in awhile. I typically make reservations in the specialty dining room at least once. The food and service is top notch so it's nice that I look top notch as well. At the same time, there are just those lazy days and getting room service while wearing your bathrobe can be very relaxing.  It's vacation so enjoy it!"
Jarrod M.
"After working all year long, I really look forward to a casual cruise where I can let my hair down.  It's hard to blow off steam in a suit, unless it's a swim suit!"
Mike H.
"Casual all the way.  There are various forms of casual, it doesn't necessarily mean shirtless and flip flops.  Casual can also be khakis and a sport jacket so you can still enjoy a sophisticated atmosphere without having to struggle with the bow tie and cummerbund.  Ties are for work, why would I want to wear one on vacation?"
John T.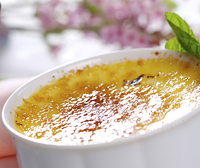 "I prefer casual dining.  As a person who has very little in terms of a neck, wearing a tie is both uncomfortable AND frightening to those around me who have to endure my eyes bugging out.   Creme brulee cannot make up for THAT!"
Michael S.
"I am a little bit of both formal and casual. When I am just getting away for a week or a few days I tend to be more casual. However, when it's for a special event/date, I prefer to be more formal. I am forever on the fence!"
Brandon B.
"My recent cruises have been with our luxury partners.  While the atmosphere onboard is formal on these lines, by no means is it stuffy or pretentious.  Since I do not wear formal attire in my everyday life, I enjoy the opportunity to dress up during a cruise."
Tim M.
"Being able to cruise in a more formal setting gives me the opportunity to dress up, look my best and be on my "best" behavior.  For me, I escape from the everyday life of work and home – always laden with tasks and chores.  Everyone onboard a more formal cruise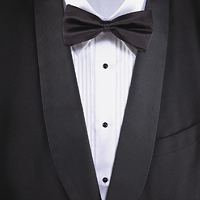 enjoys the exceptional level of pampered service, quality of food and onboard experiences, which, in turn, creates a carefree, harmonious outlet for me and my travel companions to let our hair down (metaphorically speaking of course…).  Why not…?  Everyone else onboard is… while still looking fabulous!"
Caroline T.
"Depending on my mood I enjoy both formal and casual cruising. Formal cruising is perfect for when I feel like being on a schedule. Casual cruising is great when I just want to relax and be able to chill out."
Yossi M.
"I spend most of my time dressed up during the day for work and then put on casual clothes at night.  When I go cruising, I do the exact opposite!  I roam the ship in my bathing suit during the day and then at night I get dressed up for dinner, shows, and dancing at the nightclubs.  I love being casual most of the time, but you need to step it up when you're going to eat steak and lobster tail.  Yum!"
Seth W.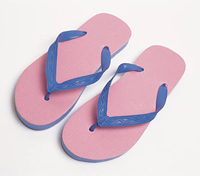 "I enjoy both the formal and casual aspects of cruising because I like to keep my activities varied. I love that I could be riding a water slide one moment and then suited up for a specialty dinner within the hour. I also don't think either would be as enjoyable without the other. How could you appreciate flip-flops if you've never worn stiff dress shoes?"
Adam W.
"I like formal cruising with the same table and same time every night during my cruise vacations, because I get to know the waiters onboard by name and they eventually get to know me by name too after a few days."
Jarren M.
"I've been known to enjoy both.  Few times do I get together with so many friends and family, so for those occasions, formal a few nights is great.  But it is hard to party in black tie, so it's a toss up!"
Lynda L.
"It's fun to do something different so I like both formal and casual cruising.  It is fun to do something different and get dressed up in the evenings for dinner and especially for the formal nights.  I think it enhances the experience and it's nice to know all those years of etiquette school and reading Miss Manners have not gone to waste. On the other hand, it is vacation so it is nice to relax and not have to think too much about what to wear when going to dinner."
Kris S.
"I prefer casual cruising mostly because I am a casual person and I prefer to be comfortable on vacation. However, I do like having a formal option because it is rare, at least for me, to get the chance to sit down in a formal atmosphere with my friends or family. I like the mixture."
Doug W.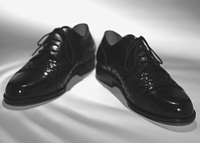 "For me it all depends on the company I am with.  If it were just me, I prefer casual dining and comfort over anything else.  If it is with family or friends and they want a night where everyone puts their "best foot forward," then I have no problem with formal dining and dressing up a bit."
John H.
"I usually like the casual cruising on vacation. I just like the feeling of not having a schedule or a need to dress up."
Merry K.
"I always pack my entire closet, so a casual cruise with a few formal nights is perfect for me!"
Jacques B.
"Although I prefer casual cruising, I do occasionally appreciate the fancy wear, especially for the photo ops."


The Cruise Web, Inc.
reply@cruiseweb.com
1-800-377-9383