Crystal Cruises Adds New "Voluntourism" Excursions for 2011
Courtesy of Crystal Cruises.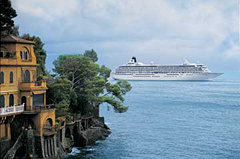 Crystal Cruises' first year of its "You Care, We Care" voluntourism program has added more excursions to wrap up 2011.  With all Mediterranean and U.S. Pacific Coastal cruises this fall, new hands-on volunteer opportunities will assist people-in-need in Italy, Greece, Croatia, Israel, the Canary Islands, and southern California—plus Mediterranean sea turtles.
Participation is free, with Crystal handling all logistics.  Both guests and crew members can help the following philanthropic organizations through December:
Luigi Scotto Foundation—Livorno, Italy (six trips through the end of November): Tend to the grounds or create holiday decorations for the residents of this home for the disabled.
Leket Israel—Ashdod, Israel (Oct 27): Gather, pack up, and/or redistribute fruit and vegetables for the country's largest food bank and food rescue network.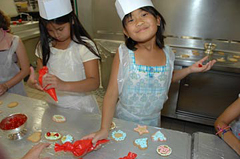 Martha III and II—Santa Cruz de Tenerife, Spain (Dec 5 and 12): At sister residential centers, help the developmentally-challenged kids and adults celebrate the "Canarian Day" holiday with party preparations, handle daily operational tasks, or create arts and crafts.
Backyard Bounty—Santa Barbara, CA, USA (Nov 21 and Dec 5): Visit the bountiful orchards of Southern California to collect produce that will help feed the hungry.
Sea Turtle Rescue Center—Athens, Greece (Nov 10): Aid the nurturing of injured turtles.
Domus Christi—Dubrovnik, Croatia (Sept 29): Garden with elderly inhabitants of this 660 year-old shelter before accompanying them on a stroll along the Old Port.
In addition to these new opportunities, this autumn, Crystal will also return to help three charitable organizations visited earlier this year, aiding: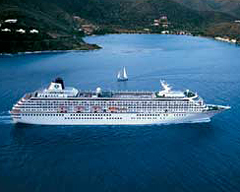 conservation efforts in Hawaii, barrio residents in Cartagena, and a philanthropic construction project in Puerto Vallarta.  The ultra-luxe cruise line will continue its "You Care, We Care" program in 2012, with volunteer excursions offered on every cruise next year.
A cornerstone of Crystal Cruises' culture is its genuine hospitality and service that has been internationally celebrated for two decades.  This spirit of generosity extends to its respectful treatment of the environment, oceans and communities in which it travels.


The Cruise Web, Inc.
reply@cruiseweb.com
1-800-377-9383