Manager's Insight – Make Your Own Memories
By Mike Harris, Sales Manager, The Cruise Web, Inc.
My name is Mike Harris, I'm a Sales Manager at The Cruise Web and I'll be presenting this month's Manager's Insight. As a new father, writing our Manager's Insight about "Nightlife" seems a little foreign to me. Now don't get me wrong, I'm not that far removed from the college days filled with late nights in local haunts.  But for the past 8 months, my idea of "nightlife" has been more of a "shut the door quietly or you'll wake up the baby" kind of atmosphere (that's usually followed by a loving "And if you wake her up, you're sleeping outside" reminder from my wife).
But sometimes as I'm doing the usual 8pm tiptoeing, I can't help but think about how much life has changed for me, and how the idea of "nightlife" has changed in the past few years for my wife, Amy, and I.  I also can't help but think back on how much cruising has been a part of our lives so far (insert reminiscent dream sequence here).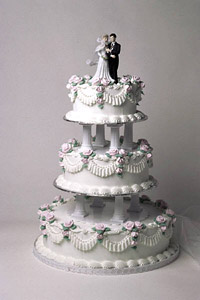 I can remember our first cruise together, I asked her to marry me. We celebrated at Senor Frogs in Cozumel, Mexico that day and then partied the night away at a New Year's celebration onboard later that evening (even though it was only mid-December).
After the wedding, I remember our unfortunate luck of being the newest of the newlyweds on our honeymoon cruise. That title gained us a spot on the big stage as participants in the Newlywed Game on our Mediterranean cruise. That video will never see the light of day.
A few months later, I remember singing Billy Joel tunes on our way to the Bahamas with good time college buddies at a piano bar.  We can all use an excuse to catch up with friends.
I remember being quickly exited from a ship-wide karaoke contest.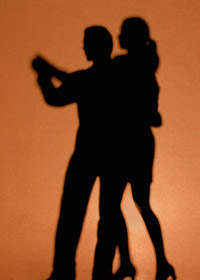 I remember dancing the Merengue with Amy in the ship's nightclub the day Spain won the Euro Cup in 2008.  I'm a terrible dancer, and should not be allowed to dance on the same floor as Spaniards.
A few years later, I remember cruising with Amy's family for the first time.  Her uncle showed me the ropes at the craps table in the ship's casino.  It's a good thing the casino closes when it gets to port. I may have never seen the shores of Key West.
I've been told to keep my Manager's Insight short, but I could go on for pages recapping the experiences that I've enjoyed on cruises with the ones I love. Cesare Pavese wrote that "We do not remember days; we remember moments."  When I find myself tiptoeing through my new "nightlife" at home, I can't help but get excited about the moments that have yet to be created.  I just hope the next ship has room for a crib!

Mike Harris
Sales Manager
The Cruise Web, Inc.