Crystal Launches New 'Private Adventure Option'
Courtesy of Crystal Cruises.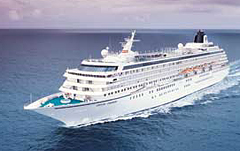 Do you love to see legendary sites, but dislike group tours? Renowned for unique and creative land tours that complement its ultra-luxury cruise experience, Crystal Cruises is introducing a private shore excursion alternative for individualistic adventurers. Crystal's new "Private Adventure Option" enables guests to take already-organized group excursions – in a more intimate fashion.
Beginning this August/September, parties of two, four or six can opt for a personal guide and private vehicle to tour Ephesus, Pompeii or the city of Barcelona, for example – on a shore-side itinerary already carefully crafted by Crystal's Land Programs team and its worldwide tour operators.
Senior Vice President, Hotel Operations, Thomas Mazloum, was inspired to create the program by his own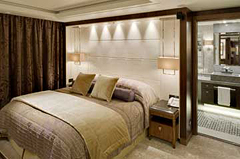 Crystal cruise vacation. "While I heard how much guests appreciated the 'creative content' of our Crystal Adventures, some said they would love to take the same tour by themselves to make it even more personal," says Mazloum. "At Crystal, we are committed to giving our guests choices. Being able to really personalize your experience is the hallmark of a perfect luxury vacation."
For several years, Crystal has offered guests a "Crystal Private Adventure" program, which offers the opportunity to design customized land itineraries for individuals, their families and friends. The new "Private Adventure Option" is similar, but follows established excursions in a private way. If guests prefer to modify their "Private Adventure Option" or expand the group, the trip would then become a custom "Crystal Private Adventure."


The Cruise Web, Inc.
reply@cruiseweb.com
1-800-377-9383