We've Been Served!
A compilation by The Cruise Web employees.
In honor of this month's "Service" theme, we've compiled several stories of above and beyond service as experienced by our employees on cruise vacations.
Tina C.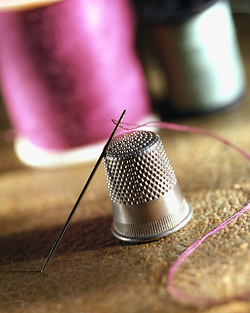 When I stayed in the Courtyard Villa on the Norwegian Epic my butler James was so amazing. My sundress strap broke and I asked him to take it to the cleaners on the ship. He said, "No, I will have my friend Ming sew it for you." The next morning he brought it to me and it was perfect. I feel like he went far above and beyond.
Beth T.
Azamara Club Cruises is a wonderful line, and when I sailed on the Azamara Journey with my husband a few years ago we had a butler that went above and beyond for us. Not only was he extremely friendly and attentive the entire time, but when we first got on the ship we found out our clothes had been tossed all about and were quite wrinkled. We were discussing this in our cabin and he overheard us and offered to have them complimentary pressed for us. It is that type of service that really sticks out and makes a cruise even more memorable!
Arthur B.
While on our Seabourn cruise we made friends with our waitress who was from Austria. A year before, my wife and I traveled through Austria and fell in love with the country. We especially enjoyed one of their native desserts, but forgot the name of it. Once we described it to our waitress, she immediately recognized it as "germknodel" – fluffy yeast dough dumpling with a mix of poppy seeds and sugar, filled with spicy plum jam and melted butter on top. We all salivated for a couple of seconds and forgot our conversation. The next evening we were having dinner at the captain's table and ordered dessert as usual. Imagine our surprise when we did not get what we ordered.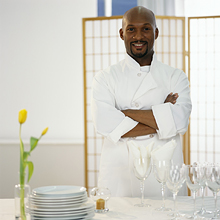 Yes, two delicious germknodels were sitting right in front of us ready for our enjoyment. In addition, we were given a recipe on Seabourn's letterhead and signed by the head chef. Apparently, the waitress remembered our conversation and went to speak to the head chef to see if he can make germknodels. He never heard of them nor did he have the proper ingredients. The head chef looked up the recipe, then went ashore to purchase the ingredients just so we could enjoy our dessert!!! That's what I call good service!!!
Jen C.
I was onboard Azamara Journey and fell asleep by the pool, which resulted in a really bad sunburn. My cabin steward commented to me about my sunburn as I left my cabin to go to dinner. When I came back to the stateroom that evening, he had made ice packs for me and left them in an extra ice bucket in my room. Talk about going above and beyond!
Heather W.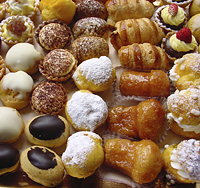 At happy hour, the ship had snack trays with three types of snacks. We had two trays at our table and we had eaten just one type of snack off of both trays. One of the servers noticed, and brought a tray with all of the same snack in all three sections.
Mark G.
While aboard the Emerald Princess in 2010, I had met a young lady onboard early in the day and we wanted to sit next to each other during dinner. We arrived early with both of our parties and asked the head waiter if we could combine our tables. The waiter was able to accommodate us because we were on the "My Time" dinning. He was very gracious and made it a magical evening for us.
Jacques B.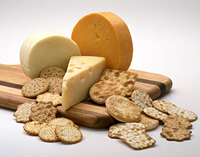 One of my most memorable service experiences occurred while sailing aboard Royal Caribbean's Adventure of the Seas. Once I was at a buffet and was in the mood for pasta. A waiter who worked for the bar staff asked me if I wanted a drink. I declined, but then told him that I wanted parmesan cheese. He went to the kitchen and had the chef cut me off some real-deal parmesan cheese. Yum!
Do you have any stories of exceptional cruise service?


The Cruise Web, Inc.
reply@cruiseweb.com
1-800-377-9383