From Ordinary to Extraordinary
By Julie Atkins, Manager of Client Services & Group Administration. The Cruise Web, Inc.

Service is very important when it comes to vacations, so much so that it can make or break your trip. After a few vacations, our expectations become loftier and our definition of "great service" changes. Luckily, cruise lines are also raising the bar and finding ways to exceed our expectations, taking their service from ordinary to extraordinary.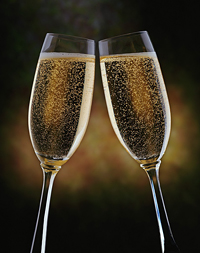 One of the reasons I enjoy cruising is definitely the service. From the moment you step aboard you find friendly attentive crew standing by to welcome you aboard (often with a glass of champagne) or guide you to your cabin. Then after you relax and enjoy a refreshing cocktail, it's off to your stateroom where your luggage has already been delivered – all without you having to lift a finger. Upon arrival to your room you notice that there is a plastic mat on top of your bed to ensure that you do not dirty your bed as you unpack your luggage. After all, who wants to sleep in a dirty bed?
After you settle in, your personal cabin steward will introduce themselves, often going above and beyond to make your stay as comfortable as possible. For example, while on Royal Caribbean's Jewel of the Seas my shoe strap broke and I asked our cabin steward if there was anything he could do, like glue it perhaps. He took the shoe away and returned it several hours later all sewn back together!  Some cabins come with a personal cabin butler who is able to assist you in setting up shore excursions, scheduling spa appointments, making dinner reservations and helping with your laundry and dry cleaning! A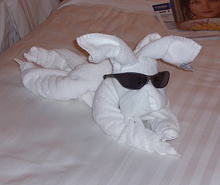 small pleasure that some cruise lines offer is the surprise of a towel animal waiting for you in your cabin. The staff can get pretty creative with their towel animals – sometimes putting sunglasses on them or even hanging towel monkeys from lights around the room.
Dining is always a treat as the waiters get to become your personal friends, learning what food you like and dislike. It's especially challenging when you have a three year-old going to dinner, but the waiters really take care of children. If it's not on the menu they will often make it anyway. I have a fond memory of taking my daughter to Pinnacle Grill (Holland America's specialty restaurant) when she was one year-old. We sat in a corner table with a very attentive waiter who served her mash potatoes to her little heart's content. Also, for those of you that enjoy wine, there are expert sommeliers to help you select the perfect complement to your meal.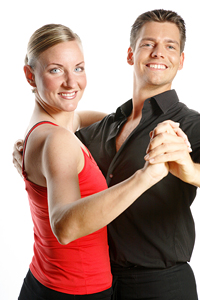 There is never a shortage of entertainment being served up aboard the ships, from dancing to dinner shows. A couple cruise lines even offer dancing partners so that you don't have to dance alone, in case you are a solo traveler or traveling with someone who doesn't enjoy dancing. The passenger service desks can assist you in setting up spa appointments, making dinner reservations, booking seats to a show or arranging a host of other activities. Shore excursions can even be booked onboard to ensure that you don't miss any of the excitement and opportunities at your ports of call. You can also visit the future cruise desk onboard where friendly staff can help you book another perfect vacation. Plus, there are often incentives to booking your next vacation while onboard.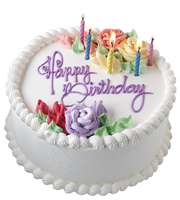 Cruise lines strive to make your specials events even more special while aboard. Each cruise line offers different packages for different special occasions, all tailored to your liking. Whether it's your honeymoon, wedding, birthday or anniversary, they are able to make your special occasion extraordinary. Their service will make you feel special!
There are plenty of other venues on board the ship in which you will run into staff members who really do provide the very best service, including the spa, fitness center and numerous bars. Or, just as you're walking around, you will be greeted by a friendly "hello" from a happy smiling face.
While I've really only scratched the surface of cruise line service, I think you get the point. And now I'm really looking forward to my next cruise!

Julie Atkins
Manager of Client Services &
Group Administration
The Cruise Web, Inc.