President's Message – Happy Valentine's Day
By Frans Hansen, President, The Cruise Web.

Dear Cruise Lovers,
This month's Current is all about theme cruising. Since I am writing this President's Message on Valentine's Day, I've decided to make Love the theme of my message.
Judith Johnson, author of The Wedding Ceremony Planner, writes that many people believe that "to love another" is the "highest expression and experience we can attain in life." Whether it's love for family, friends, or a lover, love is so powerful and wonderful, that it's hard to argue against this view.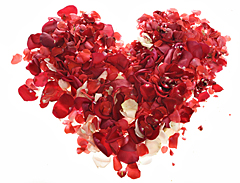 Still, Ms. Johnson argues that love is easily misunderstood.  When we fall in love, we often attach our love to characteristics about the object of our love.  We love the looks, status, or career of a person, and thus we "love" that person.  Less obviously, we love someone because of their great personality.   We can "fall" in love almost instantly when we see these things that so attract us, almost like a chemical reaction.
The danger with this sort of love is that as the chemical reaction changes a little, we can start to want to attach more traits, or different traits, to the object of our love.  We then try to change that object to be more this or more that, or we leave that love behind in our search for someone with our new favorite trait.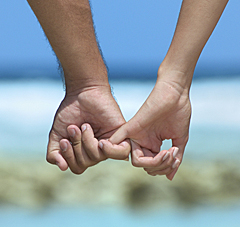 Ms. Johnson prefers an explanation offered by John-Roger that when we truly love another, being with them awakens a place inside of us that is all about loving. Here each is choosing to both give and to receive love freely in both directions, without any judgments or barriers. The other is not simply the object of our love, but instead more of a vessel for our love.
I'm happy to tell you all that I have experienced true love recently…
…with my last cruise vacation! (Gotcha!) I feel pretty comfortable saying that on the cruise, the place inside of me that is all about loving life is fully awakened, and I drop any pre-dispositions to barriers and judgments, and I make myself fully open to the fullest appreciations of the joys of cruising!  (You didn't really think I was going to get all mushy and personal here, did you?!?)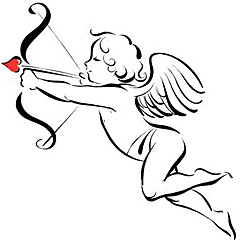 Cruise Lover talk aside, I do truly hope that Cupid's arrows will help us all be "ambassadors of love," as Ms. Johnson urges. Smile at a complete stranger for a true moment of sharing; be there for a friend in need; drop expectations and petty judgments, and be fully open to Loving.
Happy Valentine's Day!

Frans G. Hansen
President
The Cruise Web, Inc.