Health, Wellness and Wine
By Rosalind Smith, Business Development Manager.
The Cruise Web, Inc.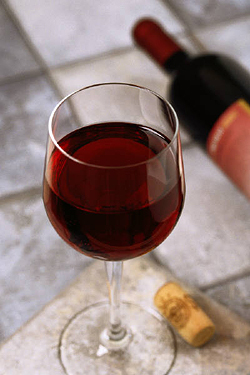 Themed cruises are an integration of lifestyle, hobbies or special interests and cruising. The list of themes is endless and includes health and fitness, every genre of music, games, tournaments, ballroom dancing, singles, and food & wine – the latter of which I had a chance to experience like never before during my "Zinners in Paradise" themed cruise.
"Zinners in Paradise" remains one of my all-time favorite cruises. As a long-time wine enthusiast, I was delighted with anticipation to set sail aboard the Paul Gauguin to indulge in the integration of robust red zinfandels and the tropical islands of Tahiti. This was heaven on earth for any wine loving beach bum!
Winemakers from Rancho Zabaco and Ridge Wineries, both in Sonoma County, CA, entertained and enlightened all participating guests. Days were filled with tours and activities ashore. We spent time shopping and poolside-lounging in picturesque Papeete and strolling the quiet streets of Raiatea after a lazy day on the beach (rich in tradition, Sunday is truly a day of rest in this region of the world).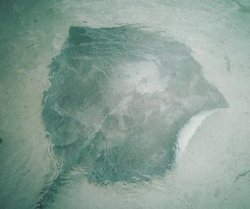 Other activities included jet skiing around Moorea and taking a tropical jeep ride through the lush island of Bora Bora. This was followed by a swim with the stingrays and a late lunch at the infamous Bloody Mary's before setting sail for more than just dinner and a show. Our evenings were filled with wine pairings in the main restaurant, private enrichment seminars and tastings from one zin to another including various vintages and vineyards of both wineries.
Today, it is difficult to enjoy a glass of red zinfandel and not refer to my Tahitian Zinnercation, translated as you wish; a zinfandel education or a zinfandel vacation.
Of course it was necessary to balance this cruise with a "Health and Wellness" cruise aboard the Celebrity Constellation sailing the exotic Caribbean. This was a truly cleansing experience in more ways than one.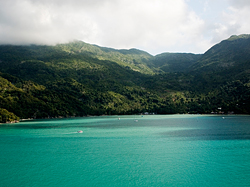 I must admit I only disembarked the ship at the end of the cruise! Our ship visited the islands of Curacao, Aruba, Tobago, Barbados, St. Lucia, St. Johns, St. Maarten and St. Thomas. However, these beautiful tropical locales served as a backdrop for my health and wellness vacation; brisk weighted walks on the outdoor track, water aerobics or an afternoon swim in the main pool, early morning and/or late evening stretching on the aft sun deck and, of course, yoga by moonlight.
One afternoon, as I was leaving the group indoor cycling class I saw a guy on the floor completely spent dripping with sweat. I asked what happened and if I could get him some water when the fitness director said he'd just finished a personal training session in boxing. I signed up for two! Needless to say, I missed the step aerobics and Pilates classes that week.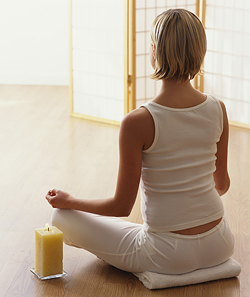 The AquaSpa become my sanctuary and the ultimate reward was time well spent between the Thalassotherapy Pool and the Persian Garden. Who had time to go ashore when our package included unlimited access to these areas? Personally, I spent more than an hour each day in the various baths, saunas and steam rooms. My favorite treatment remains the 90 minute Arabian Body Ritual. Although I selfishly elected to stay onboard while we were in port, I was able to take advantage of the spa's port-day savings, netting a "complimentary" seaweed wrap by the end of our 14-night voyage.
In addition to all the physical activity, spa cuisine and healthy alternatives were offered during meal time for the most health-conscious passengers. We even elected to purchase the "water package" which is like the ever popular soda package, providing unlimited bottled water for the duration of the cruise. Seminars were held throughout the day on nutrition, fitness, health and even skincare! Best news of all, I actually lost two pounds board the Celebrity Constellation – all while enjoying some delightful wines with dinner, red of course!
Rosalind Smith
Business Development Manager
Charter, Incentives & Meetings
The Cruise Web, Inc.
1-888-250-7803
rosalinds@cruiseweb.com