Three New "Legends In Concert" To Debut on Norwegian Epic
Courtesy of Norwegian Cruise Line.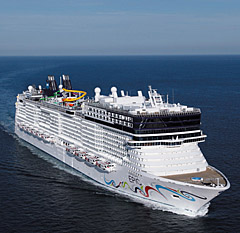 Norwegian Cruise Line announced that the next installment of Legends in Concert tribute artists will make their debut on Norwegian Epic on Saturday, January 22, 2011. The three Legends represent some of the world's most famous entertainers Janet Jackson, Neil Diamond and Aretha Franklin. A staple on the Las Vegas' center strip for over 25 years, Legends in Concert is known as the pioneer of live tribute shows and has assembled the greatest collection of live tribute artists and celebrity look-alikes in show business.
"The Legends in Concert shows in the Epic Theater and Legends Unplugged in the Manhattan Room are a favorite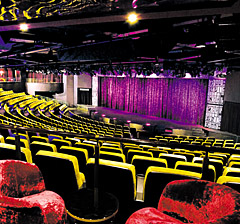 of our guests," said Kevin Sheehan, Norwegian Cruise Line's chief executive officer. "With the third round of legendary entertainers, we are continuing to keep the entertainment fresh and exciting. Neil Diamond also happens to be one of my personal favorites and I am looking forward to seeing Aretha and Janet perform."
Karin Lawson, a native of Denver, Colorado, portrays Janet Jackson. While performing as an ensemble member of "Legends in Concert," Karin began perfecting her tribute to Janet Jackson, a performer Lawson has long respected and admired. Her perseverance paid off when, at the end of 2001, Karin was given an opportunity to debut her character for Legends in Concert at Universal Studios in Japan. Lawson has since spent the last nine years performing as Jackson around the world.
As a singer, songwriter and entertainer, William Paul has always been drawn to Neil Diamond and his legacy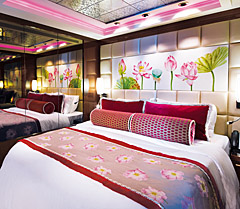 of worldwide hits. Impersonating the seventies and eighties era of Diamond, Paul performs classic hits like "Sweet Caroline" and "Love on the Rocks," reenacting Diamond's charming personality, singing tone and dance moves perfectly. Originally from Australia, Paul also plays in his own band performing at various venues in Australia. He is also known for writing an internationally acclaimed song for the Make-A-Wish Foundation.
DeNita Asberry has impersonated one of her favorite divas, Aretha Franklin, from an early age. Asberry is an internationally recognized entertainer who has performed with The Righteous Brothers, Wayne Newton, George Hamilton, and David Cassidy, among many others. Originally from Detroit, Michigan, Asberry has been performing with Legends in Concert for nine years.
Legends in Concert is a live musical celebration featuring the world's greatest celebrity tribute artists. Legends in Concert on Norwegian Epic features three celebrity tribute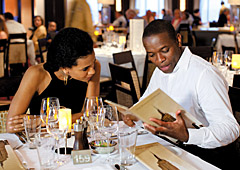 performers taking the stage in the Epic Theater for six 45-minute shows over three days during a seven-day cruise. In addition, a Legends "Unplugged" show is performed on three additional nights in the Manhattan Room, the ship's New York-inspired supper club, providing an unprecedented dining and entertainment experience. The celebrity performers change every four months, keeping the show fresh and exciting. The last round of performers included Britney Spears, Rod Stewart and Michael Jackson.
Legends in Concert
Internationally acclaimed Legends in Concert is known as the pioneer of live celebrity impersonator shows and possesses the greatest collection of celebrity impersonators ever assembled. Featuring live concert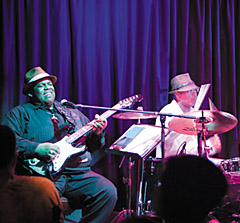 shows of famous musicians and celebrities of yesterday and today with concert venues in Myrtle Beach, Branson, Las Vegas, Seattle, Atlantic City, Foxwoods Resort Casino and Coushatta Casino. The live impersonator show with music legends such as Elvis Presley, The Blues Brothers, Garth Brooks, Tim McGraw, Rod Stewart, Tina Turner, Cher, Madonna, Michael Jackson and many more celebrities that appeal to music fans of all ages, makes Legends in Concert a must see live concert show. With an always-evolving cast of legendary superstars with original choreography and extravagant costumes, Legends in Concert is the original and largest live celebrity tribute show in the world.


The Cruise Web, Inc.
reply@cruiseweb.com
1-800-377-9383