Find Your Zen with Crystal Cruises
Courtesy of Crystal Cruises.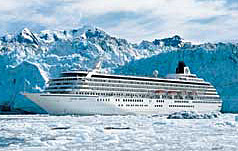 On Crystal's debut Alaska cruise for 2011, luxury travelers will not only experience the rugged beauty of some of the Western U.S. and Canada's most notable waterfronts—San Francisco; Victoria and Vancouver, British Columbia; and Sitka, Juneau, Skagway, and Ketchikan, Alaska—but also find their Zen via "Mind, Body, and Spirit"-focused presentations.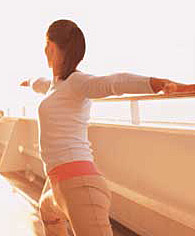 Throughout the May 9-21 Crystal Symphony voyage roundtrip from San Francisco, celebrity fitness trainer Joel Harper and other lifestyle specialists will help guests explore comprehensive wellness through complimentary presentations and classes in Tai Chi, yoga, golf, dance, and more.  Expert presenters include:
Joel Harper—Best known for his work with television's Dr. Oz, appearances on Oprah and Larry King, and best-selling workout videos for all ages
Dr. Martin Lee—Founder of the renowned Tai Chi Cultural Center
Anita Sanci—Certified yoga instructor
Bill Stutzer—PGA life member and veteran Golf Pro instructor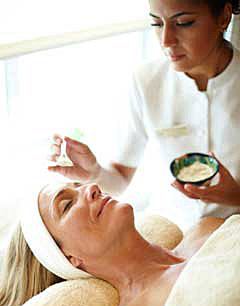 Rounding out their sensory experiences, guests can bike, trek, kayak and zipline their way through Alaska's breathtaking landscapes, then reward themselves with Crystal's delectable cuisine, with many options to accommodate virtually any dietary preference.  Following a full day of working their bodies and expanding their minds, guests can restore their spirits with a soothing massage, facial, or acupuncture treatment at Crystal's Feng Shui-designed spas at sea.
"Through an array of interactive classes, informative, healthy living presentations, and intimate Q & A sessions, guests can explore personal health and fitness interests with prominent experts in their field," says Chris Corrigall, manager, entertainment.  "Ashore, guests can explore outdoor adventures that are unique to magnificent Alaska."
Guests can further exercise their minds via other stimulating speakers like Ken Walsh, Chief White House Correspondent for the U.S. News & World Report who has spent three decades covering American Presidencies.


The Cruise Web, Inc.
reply@cruiseweb.com
1-800-377-9383