The Cruise Web Steps into the Moose Mobile

On October 20, 2010, The Cruise Web sales team attended Holland America's annual Moose Mobile training for a hands-on experience inside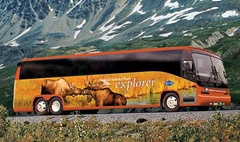 the cruise line's motor coach. The Moose Mobile, which offers adventurous trips through Alaska in a luxurious and comfortable motor coach, spent the day parked outside The Cruise Web office. The team was educated on everything from the different Alaska cruises and cruise tours, to the best places to see wildlife and the peak of the fall colors.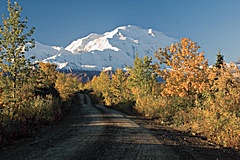 The annual Moose Mobile training from Holland America is a great way to refresh the sales team with the major perks of Alaska cruises and cruise tours – all while the agents enjoy the leather seats, first-class leg room, six new LCD monitors, personal headsets and eight-channel audio featured in every seat.
Not only is the Moose Mobile luxurious and comfortable, it is also handicap accessible. Above all, with its large tinted windows, it's perfectly designed to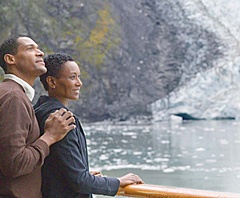 tour Alaska as passengers are able to catch all the scenery without worrying about sun burn. With this great addition to Alaskan vacations, why just cruise when you can visit the Great Land both on sea and land?