Star Chefs Serve Up Hands-on Classes for Crystal's Wine & Food Series
Courtesy of Crystal Cruises.
Three Star Michelin chef Heinz Beck, Master Chef Andre Soltner and colorful celebrity chef Jon Ashton are among the international culinary stars set for hands-on cooking classes and other savory presentations aboard Crystal Cruises' 15th annual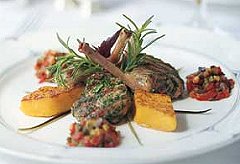 Wine & Food Experiences of Discovery series in 2011.  Seven ultra-luxury cruises through South America, the Mediterranean, Northern Europe, Alaska and the Mexican Riviera will spotlight the artistry, craftsmanship and practiced palettes of celebrated chefs, wine experts and mixologists.  The worldwide roster also includes Alexis Kahn, wine director at L'Ecôle French Culinary Institute, and 2010 Bartender of the Year/"Green Mixologist" H. Joseph Ehrmann of San Francisco's Elixir, renowned for its organic, locally-sourced ingredients.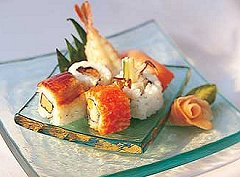 In addition to hands-on instruction, days at sea will feature chefs' demos, wine tastings, pairing sessions and lessons in the art of the perfect cocktail.  The guest chefs will also craft a dinner menu of signature specialties.  Select voyages will also offer sushi-making classes with Crystal's Nobu-trained chefs in its acclaimed Silk Road and The Sushi Bar.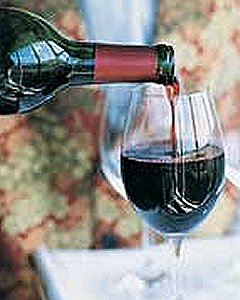 "One of the hallmarks of a Crystal vacation is the extraordinary onboard culinary experience," said Toni Neumeister, Crystal's vice president, food and beverage operations.  "Wine & Food voyages allow travelers to further immerse themselves – savoring the imaginative cuisine and practical techniques of some of the world's most respected professionals in food and beverage."
Ashore, Wine & Food cruises offer epicurean exploration via shore-side Crystal Adventures for private wine tastings, cooking lessons, and regional food sampling with local experts.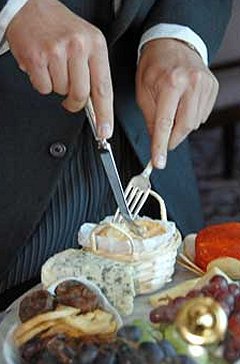 Crystal Symphony and Crystal Serenity's extensive, innovative choices boast the lauded cuisine of Nobu Matsuhisa and intimate Vintage Room experiences showcasing elaborate wine and food pairings. Crystal's certified cheese sommeliers and wine sommeliers (all certified through the Court of Master Sommeliers) enlighten guests on the ultra-luxury line's coveted cheese and wine cellars.
In 2011, Crystal Cruises expands the culinary scene in its Crystal Dining Room with Perfect Choice Dining and flexible Open Dining by Reservation, enabling guests to dine when and where they choose, in addition to the line's classic main and late seating options.