A Passion to Explore
By Rosalind Smith, Business Development Manager.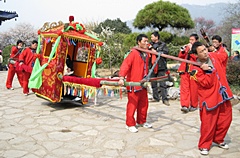 My passion to explore cultures around the world began as a child when my parents took me to a series of outdoor summer cultural festivals in my hometown of Baltimore, MD. This was my introduction to a taste of the world and soon became a running checklist of countries and cultures to explore. I quickly became fascinated with the Far East and, like many Americans, my first exposure to Chinese culture was food, followed by art and jewelry. I soon developed a longing to see the culture first-hand and started planning my own trip.
My journey through China began when I joined the Seabourn Spirit in Hong Kong. The first port after embarkation was Xiamen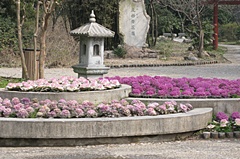 ; Xiamen faces the Taiwan Strait and is known as the "Window City." This quiet yet busy city was immaculate. Statues and Asian horticulture lined the streets. It just doesn't seem fair to describe it as landscaping.
Next, we sailed to Jiangyin situated along the Yangtze River. I fondly remember the horticultural architecture from sculpture gardens at a museum's entrance to "mobile gardens" of small potted plants artfully arranged along the sidewalk.
Also on the Yangtze River is Nanjing. The "southern capital" of China (Beijing is considered the northern capital) is brimming with history and serves as the cultural and educational center of the south. Nanjing is home to countless museums.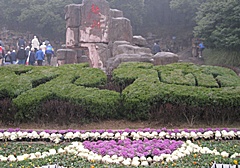 Tombs of ancient emperors are found throughout China. They are often "guarded" with stone animals, statues standing as high as 12 feet. You can only distinguish between male and female guards by the paws, where a paw resting on a solid "ball" symbolizes a male.
A voyage to China is incomplete without a visit to Shanghai, commonly known as the "Pearl of the Orient" or the "Paris of China."  It felt as if the entire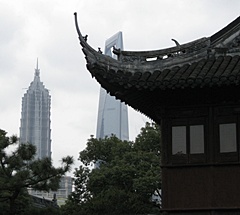 population of 18 million greeted us upon arrival! The museums were filled with the history of woodcarving, jade, silk, tea and more. The architecture was absolutely breathtaking, creating a skyline view from nearly every angle with one of the most recognizable structures, the Oriental Pearl Tower.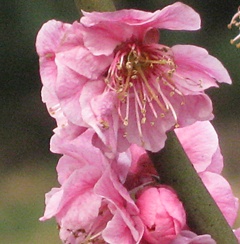 My favorite museum was the Mandarin Gardens of the Ming Dynasty. As I zigzagged my way through the gardens, each turn of the corner took my breath away. An archway in the shape of a vase, flowing fountains, small ponds filled with fish, Asian palm trees, plants and blooms from around the world. In addition to a male lion at the entrance, a stone dragon sits on the high wall to "guard" the gardens.
I returned to American soil with an even greater appreciation for Chinese culture.  And while the trip certainly satisfied my desire for roasted duck (throughout the trip I do not recall a single menu without it!),  it only further stoked my passion for exploration. Where to next, I wonder…
Rosalind Smith
Business Development Manager
Charter, Incentives & Meetings
The Cruise Web, Inc.
888.250.7803
rosalinds@cruiseweb.com