Celebrity Fitness Experts Set for Crystal's Mexican Riviera Cruise
Courtesy of Crystal Cruises.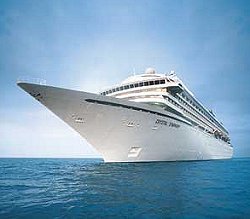 To jump start New Year's resolutions, best-selling fitness author and head trainer for "Dr. Phil's Ultimate Weight Loss Challenge," Robert Reames, along with guest specialists in Pilates, yoga, Tai Chi and even paddle tennis, will headline Crystal Symphony's December 5 ultra-luxury Mind, Body & Spirit voyage.  The Experience of Discovery cruise, with comprehensive wellness programming and complimentary instruction throughout, departs round-trip from Los Angeles for Cabo San Lucas, Puerto Vallarta and Mazatlan.
Robert Reames, who has also appeared as a guest expert on various major television networks, including CBS's Early Show and Fox Morning News, will lead informative presentations, as well as more intimate question-and-answer sessions for guests to address specific issues.  Other experts include: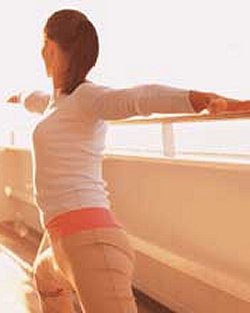 Anita Sanci – A certified, professional Kripalu Yoga teacher and Yoga Teachers' Alliance facilitator, Sanci will teach classes for all levels;
Tracey Mallett – The internationally renowned Pilates and fitness coach will teach Pilates mat and Reformer group classes;
Dr. Martin Lee – Lee, founder of the Tai Chi Cultural Institute will teach classes and lecture on youthful longevity;
Anand Amritraj – Amritraj, among the first Indian members of the international tennis team and, with his brother, a semi-finalist in men's doubles at Wimbledon, will give lessons on Crystal's paddle tennis courts.
"The caliber of these instructors allows travelers to maintain their wellness practices while on vacation, or learn something new from extremely knowledgeable teachers," says Chris Corrigall, manager, entertainment.  "The convenience of domestic air travel reduces stress for North American guests, and the seven-day itinerary is an ideal opportunity for new guests to sample Crystal."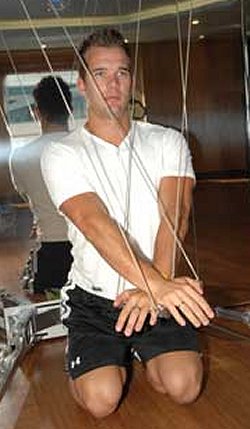 Along with special guests and theme-related programs, Crystal boasts numerous complimentary options for guests seeking health and wellness on vacation, including the line's Exclusive Walk on Water program; State-of-the-Art Kinesis™ Equipment; Tour de Spin Indoor Cycling Classes; and acupuncture treatments, as well as low-fat, low-carb and sugar-free options on virtually every menu.