Time to Reposition
By John Herrera, Senior Cruise Consultant, The Cruise Web.
Some of the best deals and exotic itineraries can be found when cruise ships reposition. This is often the case during the fall, depending on where in the world the ship is. For example, cruise ships can relocate from the United States to the Caribbean. This results in bargain prices and unique port of call combinations such as Eastern and Southern Caribbean islands or even Bermuda for the day.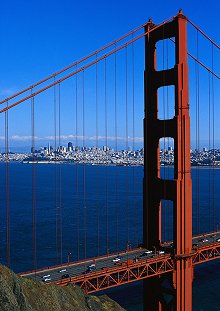 My favorite repositioning cruise was from Vancouver to Los Angeles aboard Sapphire Princess. These repositioning cruises over on the west coast are often referred to as 'Coastal Cruises.' Sapphire Princess had finished the summer season in Alaska and was scheduled to do the winter season roundtrip from Los Angeles to the Mexican Riviera. My unique itinerary was a five night sailing, which included stops in Victoria, Canada, San Francisco and Santa Barbara (where we had an awesome time at the wineries). We witnessed an incredible sunset as the ship left Santa Barbara for a day at sea, followed by our final disembarkation at Los Angeles, her home port for the winter season.
Another benefit of repositioning cruises is their wider range of cruise durations. For instance, on the coastal cruise described above, we were able to spend some time in Vancouver prior to the cruise as this particular repositioning took only five nights. You get to see many great cities where visiting them on their own doesn't compare to the value of visiting them on a cruise.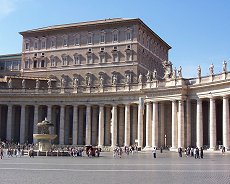 Transatlantic crossings are very popular when a ship repositions. Many ships end their winter Caribbean season and sail over to Europe and the Mediterranean for the summer. One such ship is Royal Caribbean's Liberty of the Seas which will head to the Mediterranean for the first time next summer with a very Spanish entrance. After leaving Miami in April, she will call at Nassau (Bahamas) then cruise the transatlantic to Tenerife (Canary Islands), Cadiz, Malaga, Valencia and Barcelona – Ole!! Other itineraries offer the chance to see places such as Ponta Delgada, the largest city in the Azores and the capital of São Miguel. The itineraries are varied and it's not uncommon for transatlantic crossings to visit cities that travelers might not choose as a sole vacation.
There are plenty more where those came from, so if you are new to cruising and love to see new cities then the coastal repositioning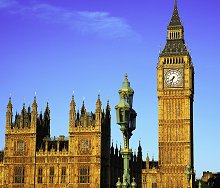 cruise might be perfect for you. Or, if you are a veteran cruiser tired of the same old itineraries, a repositioning cruise offering unique itineraries could be just what you are looking for. Perhaps you don't like flying, but want to explore Europe. You could take a Transatlantic repositioning cruise from the United States to England and then sail back home! So next time you're planning a vacation, don't overlook the repositioning cruise — you might find the perfect itinerary!
Happy sailing!!

John Herrera
Senior Cruise Consultant
The Cruise Web, Inc.
1-800-377-9383 ext. 247
johnh@cruiseweb.com