Cruising Through Fall
By Adam Wolf, Senior Cruise Consultant, The Cruise Web.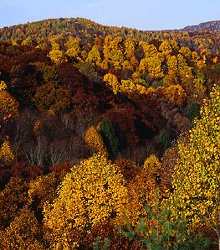 In the northern hemisphere, fall marks the transition between summer into winter, usually beginning in September and ending in November. As a former teacher, I have always thought about fall in terms of either going back to school or work, as well as the beginning of football season. It's a great time of year to take a cruise vacation, and there are plenty of destinations to consider. Popular fall itineraries include Canada and New England, the Mediterranean, the Caribbean, and repositioning voyages.
Leaf peeping in Canada and New England is an annual tradition. Any area that is covered with trees comes alive in the fall, when cooler temperatures arrive and the leaves begin to change color before winter. Mountains and valleys can look completely different during this time of year, with a potpourri of colors typically peaking in late September and early October. Cruise lines offer many fall cruises ranging from 7- to 14-nights out of New York, Baltimore, Boston, Montreal, or Quebec City. These itineraries sail along the Atlantic Coast of New England and Canada, as well as along the St. Lawrence River. The best way to see the ultimate fall foliage and visit this region full of history and natural beauty is definitely on a cruise ship.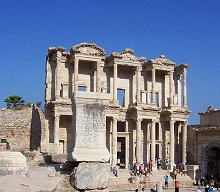 Another great option for fall cruising is the Mediterranean. Summers in Europe can be very hot when crowded ships call into such countries as Spain, Italy, Greece and Turkey with thousands of tourists. Cruise pricing and airfare rates are much better in the fall, the weather is much cooler and the crowds are fewer. Many cruise lines have itineraries ranging from 7- to 14-nights sailing up to November, so there are many great opportunities to experience the history and diverse cultures of Europe.
The arrival of fall also creates several great cruise bargains to the warm and sunny Caribbean. There are plenty of itineraries available from the Eastern Seaboard and Gulf Coast of the US, as well as San Juan, Puerto Rico. And don't be scared off by the threat of hurricanes — Cruise ships use the latest technology minimize rough seas and will alter their course to avoid severe weather. It's a great buyer's market during this time of year, as many of the cruise lines offer their lowest rates in order to fill their ships.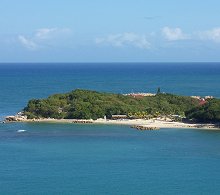 Repositioning cruises provide another great opportunity for cruisers to save a lot of money. These sailings are created when cruise lines move their ships from their summer homes to their winter homes. As a result, the itineraries are usually longer with many more days at sea than in ports of call. Aside from being a great value, repositioning cruises offer a unique opportunity to disembark at an entirely new location. Possible repositioning sailings include Europe to the Americas, North America/Alaska to Asia, and sailings through the Panama Canal.
There are so many cruise options to consider for this fall or next, so where do you want to cruise? I'll leave you with one of my favorite quotes from Mark Twain: "Twenty years from now you will be more disappointed by the things that you didn't do than by the ones you did do. So throw off the bowlines. Sail away from the safe harbor. Catch the trade winds in your sails. Explore. Dream. Discover."

Adam Wolf
Senior Cruise Consultant
The Cruise Web, Inc.
1-800-377-9383 ext. 274
adamw@cruiseweb.com