The Cruise Web's Bucket Lists
A compilation from the Cruise Web employees.
For this month's newsletter, The Cruise Web's employees pulled out their personal bucket lists and provided a few of their own items. The result is a comprehensive bucket list compiled of our favorite items. Some have recently been completed while others remain on the list… for now. Continue below to see what made it onto our employees' bucket lists!
Jen C.

An Alaska Cruise Tour was on my bucket list until I had the chance to cross it off this month – And it was absolutely amazing.  We were able to see Mt. McKinley and the "Big 5" in Denali (bear, moose, dall sheep, wolves, and caribou).  The glaciers were gorgeous and I would go back in a heart beat.
Raquel G.
I definitely have been dying to visit Tahiti and Bora Bora; my dream would be to stay at a resort that has motus – you know, one of the private huts over the water with a window in the floor so that you can see the tropical fish (and sharks!)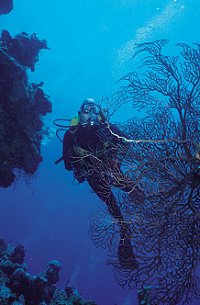 swimming beneath your bed. My husband purchased SCUBA lessons for me that I have yet to take – this would be a destination where I would really be able to take advantage of my new certification. Some ships even have diving platforms directly off the rear end of the vessel!  I also adore seafood, and the fresh fish and shellfish prepared in the local manner is supposed to be absolutely amazing. There are several cruise lines that visit the South Pacific, and a stay in a beachside motu would be a must add-on either before or after the cruise. One day…
Gloria H.
Places I'd love to visit include: the Holy Land, Argentina (Buenos Aires), Russia, and Istanbul.
Rosalind S.
My bucket list and I are are a work in progress. As I grow, my desires and aspirations evolve with me. It seems, as most other to-do lists, for every item I successfully cross off two more seem to replace it!
•    Learn to Tango in Argentina
•    Don an apron in the kitchen alongside Wolfgang Puck
•    Complete 100 mile bike ride.
•    Achieve an unassisted pull up.
Sherry J.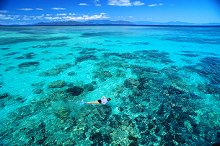 I would love to travel to Tahiti on the Paul Gauguin. I would also like to visit Australia. The Maldives and The Seychelles are on my list of places to see. Given enough time I would want to spend more time exploring Italy along the Amalfi Coast; the day I spent in Amalfi wasn't enough. Exploring more of the Greek Isles is another must.
Heather W.
Oh there are so many places I'd love to visit! Iceland, Tahiti, New Zealand (again), Egypt, and Antarctica, just to name a few.
Karolina S.
Seeing the world and its natural wonders have always been on top of my "bucket list." Here are a few natural wonders I would like to see before I die: Serengeti Migration,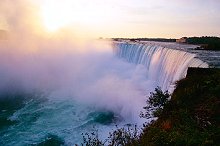 Galápagos Islands, Antarctica, Iguazu Falls, Amazon Rainforest, Ngorongoro Crater,  Great Barrier Reef, Victoria Falls, Mount Everest….wow, I can keep on writing, but I better start planning another trip because I am running out of time.
Caroline T.
While I have traveled internationally to many different Caribbean Islands there are a few things that I have always hoped to be able to do. Such as travel through the locks of the Panama Canal while onboard a cruise ship. Also, visiting my cousin in New Zealand by way of sea to make the most out of the long travel!
Seth W.

I've always wanted to see Europe and taking a tour of the major coastal cities is near the top of my bucket list. More specifically, I'd love to attend a European soccer match. A trip to Dubai is also on my list. The new architecture looks amazing and I think I'd get a kick out of exploring the city.