Holland America Raises Over $2 Million for Breast Cancer Research and Awareness
Courtesy of Holland America Line.
Holland America Line has topped the $2 million mark in contributions raised for Susan G. Komen for the Cure®, a global leader in the fight against breast cancer, underscoring the line's place on Komen's prestigious Million Dollar Council Elite.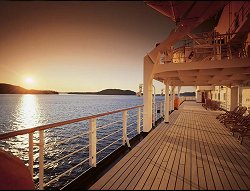 On July 6, Holland America Line's President and CEO Stein Kruse celebrated the fundraising milestone aboard the line's newest ship, ms Nieuw Amsterdam, with Ambassador Nancy G. Brinker, founder and CEO of Susan G. Komen for the Cure. While on board, Kruse and Brinker led the 5K walk around the gleaming new teak decks with more than 500 shipboard guests and crew, raising nearly $40,000. Following was a special pink lemonade and champagne reception. Special celebrations were also held that week across the line's fleet of ships.
"We're overwhelmed with the spirit and generosity of our guests," said Richard D. Meadows, CTC, executive vice president, marketing, sales, and guest programs for Holland America Line. "On every cruise, they take time from their vacations and raise money to help fight this disease. Holland America Line is proud to be a vehicle for this most worthy cause and we expect to be walking the deck on behalf of Susan G. Komen for the Cure for many years to come."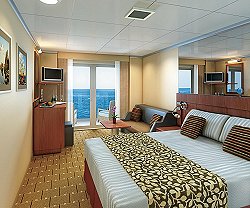 Since its inception in April 2006, Holland America Line's On Deck for the Cure fundraising initiative has raised more than $2 million to support and fund breast cancer research, education, screening and treatment. On all of the line's 15 ships, guests are invited to make a minimum $15 donation to participate in a five-kilometer walk around the ship's promenade deck. Depending on the ship, guests walk up to 12 laps to reach 5k. Each participant receives an On Deck for the Cure T-shirt and pink wristband, as well as an invitation to a pink lemonade party following the walk.
"We are very appreciative of the partnership with Holland America Line," said Nancy Brinker, Founder and CEO, Susan G. Komen for the Cure. "Through leveraging the support of staff and guests alike, the company has reached the $2 million mark in less than four years. This is quite unique and an accomplishment achieved by only a few companies on our Million Dollar Council Elite."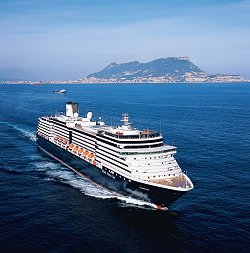 On Deck for the Cure, administered through the Holland America Line Foundation, builds upon the line's existing corporate giving programs which contribute millions of dollars each year in cash sponsorships, in-kind shipboard events, free and reduced-fare cruise donations for nonprofit fundraising events, United Way participation and other philanthropic activities.
To date, nearly 145,000 guests have participated in more than 1,800 On Deck for the Cure walks aboard HAL cruises worldwide.