Cruise Through Your Bucket List
By Brandon Biss, Senior Cruise Consultant, The Cruise Web.
Last year I turned the Big 3-0.  I instantly became "old" to my 16 year-old sister.  I celebrated with my family and friends.  After absorbing a few "you're so old" jokes, I took some time to evaluate my life.  I realized how fortunate I am.  I have wonderful friends and family, a great career, and a very fulfilling life outside of work.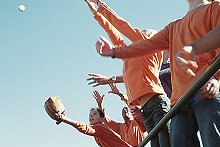 At this time, I made some goals for myself.  Some are very attainable, and some a little more far-reaching.  I guess you could call it my own bucket list.  I always thought that term was designated for my grandparents.  The term was for those who are fulfilling their dreams during the twilight of their lives.  However, everyone has goals, ambitions, and dreams regardless of age.  Some of mine include learning another language, catching a foul ball at a baseball game, and raising a family.
From a young age, I have always enjoyed the adventure of travel.  When I was 10 years-old, my grandparents and I drove across the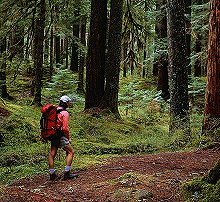 US, stopping everywhere imaginable.  A few stops were made at various points of the Lewis and Clark trail through Montana and Idaho.  Thinking back, this was a very symbolic moment for me.  I was a young boy; anything I wanted to do was right in front of me.  All I had to do was blaze my own trail.
As proms, college all-nighters, and job interviews came and went, I never lost my passion for travel.  When The Cruise Web offered me a position as a Cruise Consultant, I couldn't say "yes" fast enough.  What could be better than a job helping people fulfill their vacation dreams!?  Seven years later, I am very fortunate to work with some wonderful clients, many of which I consider my friends.  Others even feel like my extended family.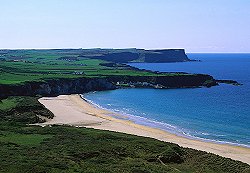 Recently, I met one of these couples in Myrtle Beach and they shared their bucket list.  It included destinations like Machu Picchu, the Scottish Isles, and a visit to American Samoa to trace certain roots in their family.  During the course of the weekend, I gained a great personal satisfaction.  My clients trusted me with their bucket list… essentially trusting me with their dreams.  I was touched.  I was also inspired to think of my travel bucket list with more grandeur.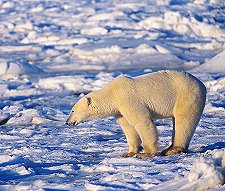 Personally, I would like to see polar bears in their natural habitat.  Hopefully I would better understand the effects of global warming and how it affects our world.  As scary as it sounds, I would love the rush of diving with Great White Sharks off the coast of South Africa.  Keep me in the cage though!  Then there are the Galapagos and its Blue-Footed Boobies.  Clients have told me they are very unique and entertaining.  My full bucket list is much longer, but these visits would be a good start.
I'm sure life will throw curve-balls my way and other priorities will surface.  However, The Cruise Web has created an opportunity to make these travels a reality.  I will do my best to make them happen.  What about you?

Brandon Biss
Senior Cruise Consultant
The Cruise Web, Inc.
1-800-377-9383 ext. 292
brandonb@cruiseweb.com