Cruise Web Senior Cruise Consultant Aboard Emerald Princess – Full Story
By Gloria Hanson, Senior Cruise Consultant, The Cruise Web.

This May I had the opportunity to sail on Emerald Princess and when asked what I enjoyed the most on this particular cruise, I would have to say, EVERYTHING!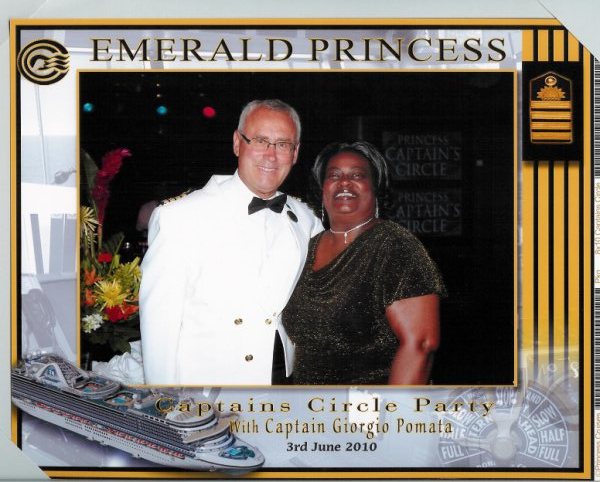 My typical day at sea started with a brisk workout and lavish breakfast while watching the ocean go by. After breakfast, with a book in hand, finding a comfortable deck chair and Jacuzzi at the Jumbo Movie area on the aft of the ship was my goal.  Princess offers the unique experience of an outdoor movie theater.  At night, they call it "Movies Under the Stars."
After lunch, I attended trivia, a Champagne art auction, "a few glasses of complimentary bubbly in the afternoon is a great mid day treat" and even tried my hand at Country Line dancing.  "Boogie," one of the assistant cruise directors showed me how to do what I now call the "slap-kick".
Four o'clock arrives and it's time for afternoon tea. I met two young ladies from Michigan as well as a gentleman from Scotland whom later that night wore his formal Kilt. Talk about photo opportunities!  Then I was back to my deck chair and Jacuzzi for another hour or so before dinner, but not before I stopped in at the Internet Cafe to send "free" electronic postcards: a wonderful feature that Princess Cruise Lines offers.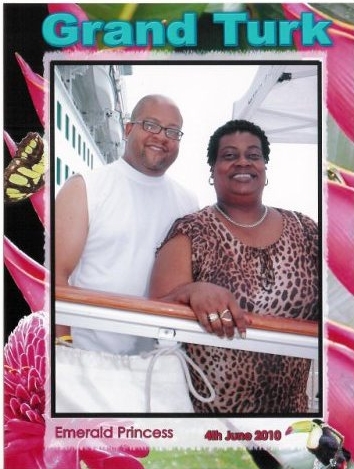 At dinner, there was a Champagne waterfall. Seven hundred Champagne glasses and eight bottles of bubbly are used to create this magnificent glass tower. You can even have your picture taken pouring Champagne into the tower.  As a Captain's Circle Member (Princess' past passenger), I was invited to a special cocktail reception with the Captain Giorgio Pomata (who by the way is very charming and single – LOL).
After a dinner of caviar, escargot, and lobster, it was time to see the "Tribute to Motown" show put on by the Princess dancers. And before bed I figured I would take in another movie, and check out the late night comedian.
WOW, what a wonderful day; chillaxing at sea!  That is what cruising is all about.

Gloria Hanson
Senior Cruise Consultant
The Cruise Web, Inc.
1-800-377-9383 ext. 273
gloriah@cruiseweb.com