Our Favorite Beaches

Warm weather and sunny skies can only mean one thing, it's time to hit the beach! And with so much cruising experience, it'd just be downright selfish if we didn't share our favorite beaches. Without further ado, our favorite beaches and beach experiences:
Adam Wolf
My favorite beach is Magens Bay located on the north shore on the Caribbean island of St. Thomas, US Virgin Islands.  Magens Bay beach is a state park…the beach is heart shaped and is approximately 1 mile long, featuring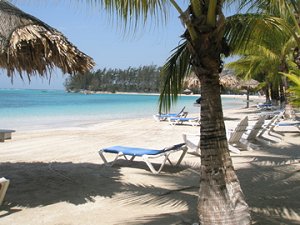 serene turquoise waters, beautiful white sand, and plenty of shaded areas under the trees…typically there are no waves or currents at the beach.  Lifeguards are on duty during the day and there is a bar, gift shop, and great bath facilities…don't miss eating breakfast there at the snack bar.  National Geographic magazine called it one of the top 10 most beautiful beaches in the world!
Gloria Hanson
I would have to say one of my favorite beaches is in Bonaire. I can't swim and am not particularly fond of water activities because of this impediment, however, when we cruised to Bonaire and I saw how shallow the water was, it gave me a whole new outlook on water sports.
I actually WANTED to snorkel. You could snorkel right from the shoreline and the water was so clear you could experience beautiful marine life with no fear. It was like sitting in your bathtub. Actually, the water was so shallow, you could literally walk out about 20 -25 + feet out and still be standing straight up and I am only 5'2 inches.
The beaches in Bonaire, a non-swimmers piece of paradise.
Heather Wasson (and family)
Kauai – Nurses' Beach and Secret Beach.  Although technically it's not a beach, Queen's Bath.
St. Thomas – Mermaid's Chair.
Honduras – Fantasy Island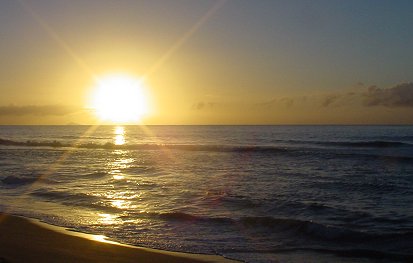 Michael Harris
One of my most memorable beach experiences took place on the sands of Cozumel, Mexico.  I had been carrying around this engagement ring in my pant pocket all through the Caribbean for days.  At each previous port the opportunity kept presenting itself to me, but each time I'd chicken out.  My then girlfriend and I went Barracuda fishing and snorkeling in the morning, then decided to tour Cozumel ourselves to get a feel for the island.  We walked up and down a beach just a few miles from the port, and I finally got the courage to pop the question!  (She said yes)  Then it was off to Carlos and Charlie's to celebrate in the form of tequila shots and margaritas!
Jennifer Crivelli
My favorite beach in the Caribbean is Eagle Beach in Aruba.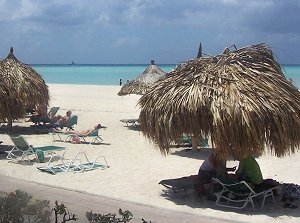 Gorgeous white sand, calm & clear waters, plenty of beach chairs, and great restaurants/ bars within walking distances.  It is located on the West Side of the island so you have to take a taxi or the bus from the cruise terminal.  Definitely worth it!
Raquel Grinnell
I love Coki Beach in St. Thomas because you can snorkel and see lots of tropical fish just a few feet off the beach, which makes it PERFECT for families with small children. Bring a few rolls from breakfast on the ship to feed the fish with! Plus, the Coral World Marine Park is just steps away if you want to see even more spectacular marine life.