Norwegian Epic To Set Sail With Three "Legends In Concert"
Courtesy of Norwegian Cruise Line.
Get ready for some rock and roll! Norwegian Cruise Line announced that the first three "legends" to perform as part of the Legends in Concert show on Norwegian Epic will be three of the world's best-known entertainers – Madonna, Elvis and Tina Turner. A staple on the Las Vegas' center strip for over 25 years, Legends in Concert is known as the pioneer of live tribute shows and has assembled the greatest collection of live tribute artists and celebrity look-alikes in show business.

"Where else outside Las Vegas could you see three of the world's top entertainment legends – Madonna, Elvis and Tina Turner- all on stage together?" said Kevin Sheehan, Norwegian Cruise Line's chief executive officer. "Norwegian Epic is taking cruise ship entertainment to an entirely new level and these tribute artists appeal to music fans of all ages, making this a must-see show for our guests."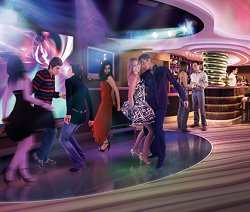 "We're thrilled to be partnering with Norwegian Cruise Line to bring Legends in Concert to Norwegian Epic," said Brian Brigner, chief operating officer for "Legends" producer, On Stage Entertainment. "The entertainers who will be performing on board as Madonna, Elvis and Tina Turner are among the most talented tribute artists to appear anywhere. They'll be joined by the Legends singers and dancers and a rockin' live band. Guests on board Norwegian Epic are in for a tremendous show!"
Paying tribute to and interpreting the world's most eclectic performer, Madonna, is no small feat. For the past 12 years, Coty Alexander has portrayed the "Material Girl" on the biggest impersonator stages in the world. Her "immaculate portrayal" has been heralded by print and broadcast media including MTV, E! Entertainment, Good Morning America and the New York Times, among many others. She has accomplished the diversity of the star's career and spans Madonna from the "Like a Virgin" days to her current, disco-infused album, "Hung Up." While Madonna is her most celebrated performance, Alexander also portrays other notable "Legends," including Gwen Stefani, Marilyn Monroe and Britney Spears.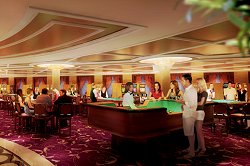 As one of the top finalists in the 2009 Ultimate Elvis Tribute Artist Contest, Leo Days is one of the few Elvis tribute artists who perform all three eras of Elvis, including the rock 'n' roll '50s, the movies and the comeback special of the '60s, and the Vegas and concert years of the '70s. Days grew up listening to Elvis and won his first tribute artist contest when he was 15 years old. Over the past 12 years, Days has performed in casinos, theaters, corporate events and festivals throughout the U.S. An international artist, he tours often in France as well as Finland, Denmark, Sweden, Belgium, Holland and Germany. Days is a versatile performer. In addition to his singing, he plays guitar and piano. He has worked with Legends in Concert in several of their permanent locations and most recently in their national Ultimate Elvis Tribute Artist Tour.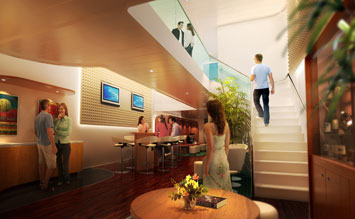 Lori Mitchell-Gay will portray Tina Turner, "the Queen of Rock and Roll," for Legends in Concert on Norwegian Epic. Mitchell-Gay began performing in the church choir as a child. Her first professional singing job was with a top-40 group called "High Energy." This helped her develop her stage presence and a style which she applies to her tribute performances. In addition to Tina Turner, her tribute performances include Whitney Houston and Diana Ross.
Legends in Concert is a live musical celebration featuring the world's greatest celebrity tribute artists. Legends in Concert on Norwegian Epic will feature three celebrity tribute performers taking the stage in the Epic Theater for six 45-minute shows over three days during a seven-day cruise. In addition, a cabaret-style show will be performed on three additional nights in the Manhattan Room, the ship's New York-inspired supper club, providing an unprecedented dining and entertainment experience on Norwegian Epic. The celebrity performers will change every four months, keeping the show fresh and exciting.
Legends in Concert
Internationally acclaimed Legends In Concert is known as the pioneer of live celebrity impersonator shows and possesses the greatest collection of celebrity impersonators ever assembled. Featuring live concert shows of famous musicians and celebrities of yesterday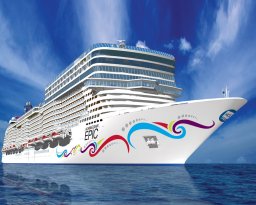 and today with concert venues in Myrtle Beach, Branson, Las Vegas, Seattle, Atlantic City, Foxwoods Resort Casino and Coushatta Casino. The live impersonator show with music legends such as Elvis Presley, The Blues Brothers, Garth Brooks, Tim McGraw, Rod Stewart, Tina Turner, Cher, Madonna, Michael Jackson and many more celebrities that appeal to music fans of all ages, makes Legends in Concert a must see live concert show. With an always-evolving cast of legendary superstars with original choreography and extravagant costumes, Legends in Concert is the original and largest live celebrity tribute show in the world.