By Frans Hansen, President, The Cruise Web.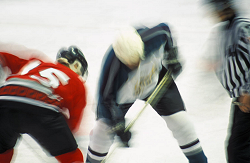 Although I was just a young boy at the time, the most exciting and memorable sporting victory I have ever witnessed has to be the 1980 "Miracle on Ice."  This was the year that a young US men's hockey team, made up of amateur and college players, toppled the "unbeatable" Soviet Union hockey power house at the Winter Olympics in Lake Placid, New York.  USA then went on to beat Finland, to claim the gold medal.
Looking back to the build-up of that 1980 game, I can remember feeling how the Soviets were something akin to unstoppable robots.  They were "perfect" in their execution, "never" made mistakes, and I almost thought of them as super-human, or maybe even non-human.
Thirty years later, one snowed-in evening this month, I let my 7 and 10 year old boys stay up late with me to watch the Vancouver 2010 winter Olympics on television.   Having just cheered US men's mogul skiing competitor Bryon Wilson on to an Olympic bronze medal, my 7 year old asked "Is Alex Ovechkin playing on the Russian Olympic hockey team?"
My boys and I are Washington Capitals hockey fans, and the Capitals have several Russian superstars, including Alexander Ovechkin, arguably the league's premier player, that make the Capitals one of the most exciting teams in the NHL. "Yes, he is," I answered.  "Well then I'm rooting for Russia in hockey," he replied, and then added,  "Ovechkin will cream everybody!"
For a second, I thought of telling him that he should first root for USA, but then I paused. He was rooting for a real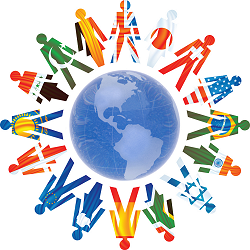 person that he idolized, to do well in these Olympics.  This was no longer about the USA against some faceless super-human robots. I realized that the world, while in some ways growing bigger and more impersonal every year, was also coming together in a more personal way through the spirit of the winter games.
This February issue of the Current pays tribute to the Spirit of the Games. When you cruise many of the great cities of the world, remember that many of these cities were hosts to past Olympics.  More importantly, I hope that when you travel, you will find the same spirit of the games that brings the world together every fourth summer and every fourth winter. Enjoy the sights of every destination, but also make sure to enjoy the individual people that make every part of the world a special place!
Frans G. Hansen
President