The Cruise Web Sails Through Blizzard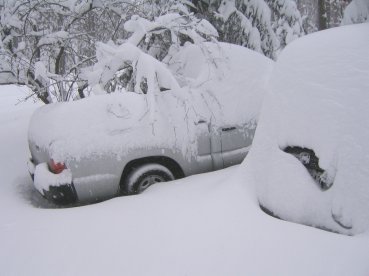 In early February, The Cruise Web found itself in the middle of two record-breaking Maryland snowstorms. The storms, labeled by many as the "Blizzard of 2010" produced nearly four feet of snow in less than a week and broke several city records for total snowfall in a single winter season.
As the snow continued to accumulate, several employees found themselves trapped in their homes. These employees were still able to keep our clients sailing with the help of a few co-workers who were able to venture in after the weekend. Thanks to everyone's hard work, The Cruise Web was able to continue meeting customers' needs despite the inclement weather.
Memories of the record-breaking "Blizzard of 2010" are sure to stick with The Cruise Web employees for a long time. And after several hours of shoveling snow, this is one record the employees are in no hurry to see broken.