The Cruise Web Employees Experience MSC Poesia for the First Time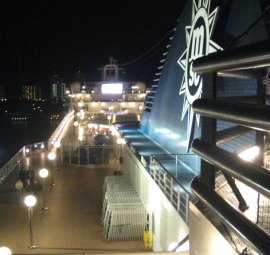 This January, a lucky group of Cruise Web employees were invited to experience MSC Cruise's newest addition to the Caribbean, the MSC Poesia. The group, led by President Frans Hansen, headed to Port Everglades in Fort Lauderdale, Florida for an evening of entertainment, a unique dining experience, and a night of dancing and cocktails to gain valuable first-hand experience aboard the new ship. Joining Frans were Group Development Manager Rosalind Smith, Sales Manager Mike Harris, Client Service Representative Fiona Kapadia, and Cruise Consultants Jarren Matthews, Said Durrah and Mark Garza.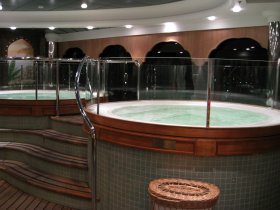 One of the signature qualities of an MSC cruise is the diversity of its passengers. MSC has taken the challenge of performing for possibly dozens of different language backgrounds, and turned it into an experience that can only be found on an MSC cruise. Instead of spoken word, the entertainment onboard is more likely to be focused on the visual experience.
An example of this, and the highlight of the evening, was the show that was performed in the Carlo Felice Theater. The Cruise Web's Said Durrah commented, "The show was definitely Cirque meets Sea… Bright lights, custom costumes, all wrapped in a story of show that definitely kept you wondering what the next chapter would be…"
After a brief, but enlightening overnight on the Poesia, the group returned home eager to share their insights with their friends and coworkers.