Courtesy of Cunard Line.
Cunard Line, operator of the most famous ocean liners in the world, has once again been recognized by Porthole Cruise magazine's seasoned cruise travellers for offering the "Best World Cruise Itineraries," "Best Transatlantic Itineraries" and "Best Onboard Educational Programmes"- areas that the iconic British liner company has been known for throughout its modern history.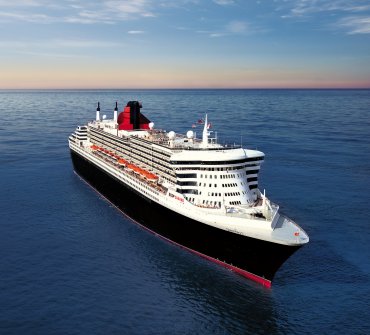 "Cunard is known around the world for our famed World Voyages, our legendary Transatlantic Crossings and our wide variety of enlightening onboard programmes, such as Literature and Liners," said Peter Shanks, president of Cunard Line. "It is very gratifying to see our loyal guests and respected industry colleagues from Porthole Cruise magazine recognize us again with such esteemed honours."
"Cunard is one of the most appealing lines out there, providing superior voyages for experienced travellers," said Bill Panoff, publisher and editor-in-chief of Porthole Cruise, the leading consumer cruise magazine. "From exceptional onboard programmes to world-class itineraries, our readers clearly recognize that."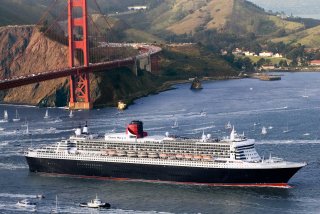 In 2010, Queen Mary 2 and Queen Victoria will depart on their third World Voyages, continuing the line's rich tradition of offering the most spectacular and historic world-class journeys. Queen Mary 2 will set sail on a completely new Eastbound-Westbound route on a unique itinerary of 101 days featuring 19 maiden calls, three overnight stays (in Hong Kong, Shanghai and Cape Town) and her inaugural visit to South Africa. Queen Victoria's 99-day circumnavigation will include 12 maiden ports of call – including her first visit to San Francisco – plus three overnights (in Sydney, Hong Kong and Dubai) and three convenient U.S. embarkation gateways in New York, Ft. Lauderdale and San Francisco.
Kicking off their World Voyages in 2011, Queen Mary 2 and Queen Elizabeth will sail a rare twin Transatlantic Crossing from Southampton to New York, departing 6 January. On 13 January, Cunard will celebrate another historic Royal Rendezvous of its three Queens in New York – Queen Mary 2, Queen Victoria and Queen Elizabeth.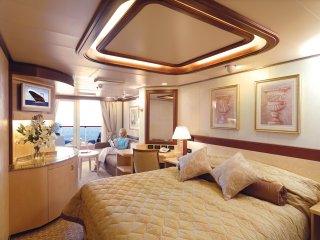 The Transatlantic Crossing remains Cunard's signature voyage. Cunard was the first to offer scheduled travel between the UK and the US in 1840, and it has been a tradition ever since. Now, Cunard is the only major line with a scheduled Transatlantic service, and what better way to undertake this storied voyage than on its magnificent flagship, Queen Mary 2. 2010 marks her sixth Transatlantic season, offering the choice of 6-, 7-, 8- or 9-day Crossings between New York and Southampton, England; Hamburg, Germany; or Cherbourg, France.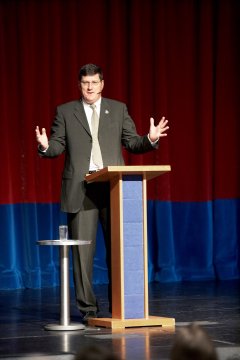 Delving deeply into a variety of compelling and relevant topics, Cunard Insights introduces guests to stimulating experts and accomplished visionaries who reflect the line's heritage of adventure and prestige. Through a series of lectures, Q&A's, social gatherings and workshops, including Literature and Liners, guests connect with authors and intellectuals who have achieved notable distinction in areas including history, world affairs, science, politics, arts and literature. The Insights programme underscores Cunard's longstanding view that onboard entertainment should afford guests a provocative and rewarding cerebral experience.