Cruise Web President Wins Kart Racing Championship
The Cruise Web's own President and Founder, Frans Hansen, claimed Summit Point Kart's 2009 Inaugural Championship League title this December.  Frans finished in the top three in seventeen out of eighteen races, including eight victories, against seventeen other series competitors.
"Racing 55 miles per hour one inch off the ground feels like 150 miles per hour," said Frans.  Despite the speed thrill, however, it's the "spirit of competition" and the challenge of "trying to craft the perfect pass or perfect lap," that fuels Frans' passion.
Frans' father, Jerry Hansen, former owner of Brainerd International Raceway in Brainerd, MN, is one of the most successful amateur sports-car racers in American history. Jerry won a record twenty-seven SCCA national championships, in seven different classes! For fun, Jerry also competed in several professional races, placing third in a CanAm event, and winning six TransAm races and two Formula 5000 races.
In the summer evenings after watching his father race at Brainerd, Frans experimented with kart racing a few times as a young teenager.  However, it wasn't until earlier this year that Frans was reintroduced to kart racing by his brother, Jens Scott.  Jens, an executive and a race instructor at Summit Point Motorsports Park in Summit Point, WV, was just launching the new Summit Point Kart racing program, and invited Frans out for a "few" trial laps.   After a "few" laps, Frans was hooked.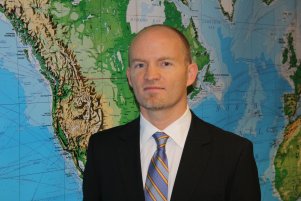 "My step-father, Bill Scott, was also a race track owner and world-class racer," says Frans.  Bill Scott passed away earlier this month. Over his career, Bill captured both European and US Formula Vee championships, a Formula Ford and two Formula Super Vee titles, plus the Formula Vee world championship!  Bill went on to purchase Summit Point Speedway in 1980, and expanded the weekend and club track into a multi-track motorsports complex that also includes accident-avoidance driver training for regular drivers and young adults, and a 13-acre tactical training center for the U.S. State Department.
"I definitely come from a racing family," laughs Frans.  In addition to two racing fathers, and a race instructor brother, Frans' sister Courtney Hansen is also immersed in the automotive industry. Courtney currently hosts Spike TV's Powerblock, and can be found on Discovery and TLC cable television hosting re-runs of Overhaulin'.  As for Frans' other siblings: "My sister Jordyn has the talent to be the next Danica Patrick, and my youngest sister Alexandra is ruthless behind the wheel!"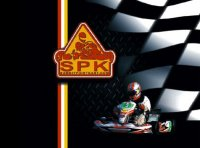 Frans encourages any and all racing enthusiasts to visit Summit Point, only a short drive from the Nation's capital.  He also welcomes a challenge! So if you want to hop in a kart and give kart racing a try, the only requirements are a valid driver's license and a good attitude.
"SPK has the fastest and most challenging karts and courses that I've seen, where you can just show up and race (for a small fee), with no cost of ownership," says Frans. Plus, "similar to The Cruise Web, the staff is super friendly and makes all the customers feel very welcome and well taken care of."
www.SummitPointKart.com
SPK@summitpointkart.com
540-878-7889 | 304-725-5270