This month Carnival Cruise Lines, Royal Caribbean International and The Yachts of Seabourn each took delivery of the newest addition to their fleet of ships. Carnival received its largest ship yet, the 130,000 ton Carnival Dream.  Royal Caribbean welcomed the much anticipated 220,000 ton Oasis of the Seas. And the Yachts of Seabourn celebrated the arrival of its newest ship in six years, the Seabourn Odyssey.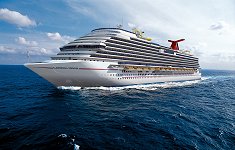 The Carnival Dream sailed to New York City for her inaugural celebrations. Six employees of The Cruise Web ventured to New York to be part of the celebrations and to get first-hand experience of the new ship. The inaugural sailing took place on November 11 ending back in New York City just a short night later on November 12. Upon their return each employee eagerly shared their pictures and experiences with the rest of the company.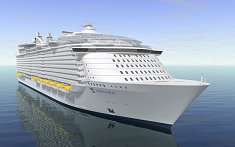 The Oasis of the Seas arrived in her home port of Port Everglades, Florida on November 13 for her inaugural celebrations. Eleven cruise consultants from The Cruise Web will head to Port Everglades to experience the newest ship from Royal Caribbean on November 21. Seven employees of The Cruise Web will be experiencing the new Oasis for a short one-night inaugural sailing while the remaining four will stay on for an additional night.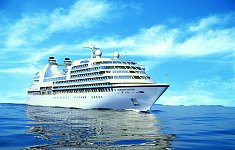 The Seabourn Odyssey arrived in Port Everglades, Florida on the morning of November 10.  Two cruise consultants from The Cruise Web flew to Port Everglades on November 11 for a one-night inaugural sailing that ended back in Port Everglades on November 12.  The two employees returned with much praise and many pictures of their experience.

NOTE: The Cruise Web, Inc. may receive complimentary inaugural staterooms from cruise lines, which in turn can be offered to employees. The views and opinions expressed herein are those of the contributors, and do not necessarily reflect the position of The Cruise Web.