Courtesy of Norwegian Cruise Line.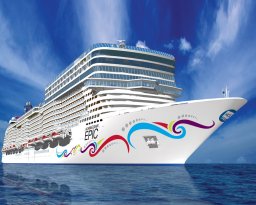 Norwegian Cruise Line has announced that Norwegian Epic, the company's largest and most innovative ship to date currently under construction in France, will make her inaugural transatlantic seven-day cruise on June 24, 2010, departing from London (Southampton). The 4,200 passenger Freestyle Cruising ship will arrive in New York, her first port of call in the United States, on July 1, 2010. In addition, Norwegian Cruise Line also announced that a new seven-day Eastern Caribbean cruise has been added to Norwegian Epic's inaugural season, departing Miami on July 10, 2010, one week earlier than previously scheduled.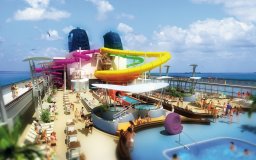 "In true maritime fashion, Norwegian Epic will make the non-stop crossing from the U.K. to New York in just one week," said Kevin Sheehan, Norwegian's chief executive officer. "This seven-day voyage gives our guests the opportunity to be the first to immerse themselves in all of the innovative and varied activities, world-class dining and spectacular entertainment that will be offered on Norwegian Epic."


In addition, Norwegian Epic's 2010/11 inaugural season sailings from Miami to the Eastern and Western Caribbean are currently open for sale. The ship's alternating Eastern and Western Caribbean itineraries, available as seven-day individual sailings or 14-day combined sailings, are available through April 2011. Norwegian Epic's new seven-day Eastern Caribbean cruise with stops in Philipsburg, St. Maarten; St. Thomas, U.S. Virgin Islands; and Nassau, Bahamas is also on sale.