Europe's Hidden Gems
Collected from the experiences of The Cruise Web employees
Regardless of how many times you cruise Europe, you really never see it the same way twice. With so much history and culture and food to experience, each cruise offers a completely different experience, even if the itinerary is the same! But the true way to experience Europe is by finding those "off-the-beaten-path" places that enable you to experience the culture (and usually food) of the area without all the tourist traps. Below are just a few of these hidden gems that our cruise consultants (and their family members) have discovered during their European cruises.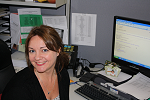 Cyprus is my Hidden Gem. I have travelled to the island of Cyprus six different times. Aphrodite, The Goddess of Love and Beauty, used to take her bath in a cool pond near Polis. The place is known as "Baths of Aphrodite" and provides a magnificent view of the Bay of Polis. It is said that anyone who bathes here will be given eternal youth, hence why I look so young and don't require Botox;)
– Julie A., Client Services Manager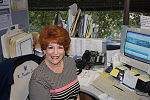 Aqua is a neighborhood restaurant in the port for Rome, Civitavecchia, Italy. It's not touristy and has a nice outdoor eating area.
NH Podium is a nice hotel in a residential neighborhood of Barcelona, Spain. It's walking distance to Gothic Area and Las Ramblas. It has a really neat rooftop pool and bar area which was delightful in the evening.
– Sherry J., Cruise Consultant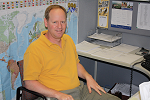 As someone who believes food is an essential piece of travel and getting to know a place, I recommend two "must do's" while cruising in the Mediterranean. In spectacular Santorini, be sure to have a glass of local wine or beer while sitting in an outdoor pub on the rim of the Caldera. Here you will enjoy one of the greatest views in the world while enjoying a local beverage. If you dock in Naples, there are too many wonderful excursions – the Amalfi Coast, the Isle of Capri, and Pompeii – so you will have to choose. However as Naples is the home of pizza, be sure to have one. A great place is just across the street from the main gates of the port. So, after you have returned from your outing, run across the street for a pizza with buffalo mozzarella and you will taste pizza as it originated.
– Andy G., Cruise Consultant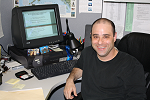 Iceland is my hidden gem because there's no place else like it on Earth. I have travelled there almost 10 times in my life and it is a place that you could go on discovering forever. The island has some of the most amazing landscapes, born from volcanic eruptions and carved out by glaciers. The essential Iceland day trip is the "Golden Circle" sightseeing tour in which you can experience waterfalls, geysers, and lava fields all in one day. Bathing in the geothermal Blue Lagoon is also a must!
– Adam W., Cruise Consultant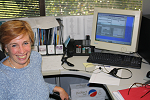 The Amalfi Coast in Italy is the home to Limoncello – the Italian lemon liqueur. It was there that I found the Crema di Limoncello. I've never seen it in the States.
– Linda I., Senior Cruise Consultant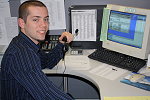 Alicante is my Hidden Gem, on the Spanish coast of the Mediterranean. Not as well known as Barcelona or Valencia, Alicante has the perfect mix of old and new Spanish culture. The first thing you'll notice is "el Castillo de Santa Barbara" overlooking the city, and it's worth the climb. Up and down, the climb will take a couple of hours at most, which sets you up perfectly for lunch. Coming down from the castle, you'll have many different paths to choose from, each one leading you to one of the beautiful streets in old town Alicante. Once you're in "el barrio," you won't have to look long for a great place to grab a bite to eat. And if you still have some energy after a huge Spanish lunch, the beach is only a five minute walk away. Que aproveche!
– Russell D., Cruise Consultant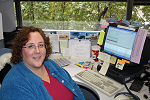 The town of Bellagio on Lake Como, Italy is my hidden gem. I had the opportunity to visit this small island a few summers ago and was overwhelmed by its simple beauty (and the fact that George Clooney has a home there didn't hurt!). Surrounded by majestic mountains and sitting in the middle of a pristine blue lake, everything was just as I pictured a small Italian village to be – friendly people, brightly colored connecting houses dotted with flowers on every windowsill, quaint shops, and wonderful restaurants. In short, if you haven't visited Bellagio in Lake Como, you haven't seen Italy (and no, I did not see George!).
– Nancy C., Cruise Consultant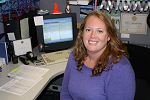 Santo Vineyards overlooks the harbor in Santorini from high on a cliff. Not only a vineyard, there is also a restaurant there that serves a wonderful lunch menu, and the view is gorgeous! Only a short trip from the cable car station, it is an out of town place to enjoy a traditional Greek lunch.
– Jennifer C., Senior Cruise Consultant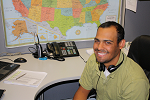 On my honeymoon, we docked in Naples, Italy. It was late June and it must have been 100 degrees. We walked all day trying to find the "perfect" place to satisfy my wife's well refined Italian taste buds. After hours of navigating the many side streets of the city, we finally found a small restaurant with outdoor (shaded) seating. We were the only Americans and it felt good to be surrounded by the language, the culture and the atmosphere. Without ordering, we were served fist-sized meatballs with sauce and drank Peroni's and were finally able to beat the intense Mediterranean heat.
– Mike H., Sales Manager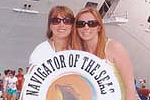 My favorite port was Florence. In Florence, I experienced the open air Italian leather market and I dined at a true Italian restaurant for some amazing pizza. Seeing as pizza is my favorite food I knew going there would be a match made in heaven. The pizza was so genuine and mouth watering I wanted to take it back on the ship! The leather market was every woman's dream. There were purses jackets and trinkets galore! My mom and I both were able to get genuine leather purses for great prices. After shopping and eating we got to experience some of the beautiful architecture and scenery Florence had to offer.
– Crystal C., daughter of Tina C., Cruise Consultant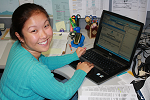 Burano Island, Venice. Burano is a quaint little island. They have multi-colored houses and, back in the day, each person had a boat that matched the color of their house! Burano is a fishing town, so the local dinner had seafood incorporated into every course. Yum!
– Heather W., Sales Manager
Do you have any hidden gems? Feel free to let us know below!