Regent to Add Canyon Ranch's Renowned SpaClub to its Luxury Cruise Fleet
Courtesy of Regent Seven Seas Cruises.

Regent Seven Seas Cruises announced that world famous Canyon Ranch®, the leading operator of destination health resorts, will soon operate the spa, beauty salon, wellness and fitness facilities on board the line's fleet of all-suite ultra-luxury ships.
"It gives us great pleasure to welcome the world's leading luxury spa brand aboard our ships," said Mark Conroy, President of Regent Seven Seas Cruises. "Canyon Ranch's unique approach to lifestyle perfectly complements our brand and the lifestyle of our guests," he added.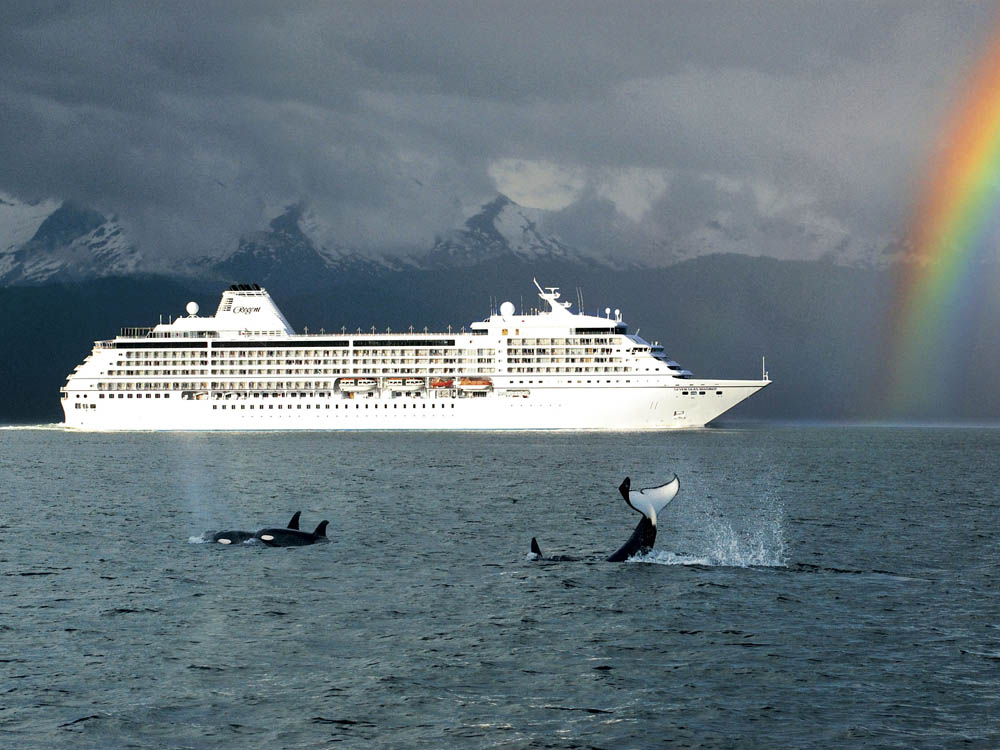 Aboard Seven Seas Voyager, Seven Seas Mariner and Seven Seas Navigator, the Canyon Ranch SpaClub®, from the Canyon Ranch at Sea division, will feature a state-of-the-art spa, wellness and fitness facility, plus a luxurious full-service beauty salon. SpaClub will offer the most desirable spa amenities available: massage, body and skin-care treatment rooms, a gym and weight room with cardio and weight training equipment, a juice bar, men's and women's locker rooms, thalassotherapy, sauna and steam rooms.
Canyon Ranch SpaClub will be installed on each ship in December 2009, with the first cruises featuring this luxurious facility being December 18 for Seven Seas Voyager, December 20 for Seven Seas Mariner, and December 28 for Seven Seas Navigator.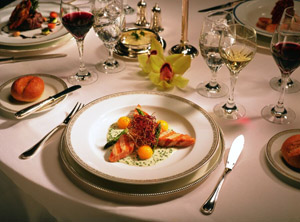 Regent Seven Seas Cruises will also feature a full range of culinary offerings from Canyon Ranch's incomparable Spa Cuisine, which is both nutritious and created with the highest gourmet standards. This array of healthy cuisine will be available starting in the spring of 2010 at breakfast, lunch and dinner in each of the ships' main dining room, Compass Rose; for breakfast and lunch in the more casual dining venue La Veranda; at the Pool Grill, and on the 24-hour Room Service menu for in-suite dining.
"Canyon Ranch shares our passion for fine and healthy cuisine and our culinary teams will be working together to create a unique and diverse array of healthy, gourmet meals," added Conroy.
More Than A Spa, A Lifestyle
Canyon Ranch certified fitness instructors will conduct daily group and private fitness, yoga and tai chi classes for guests. In addition, on select voyagesCanyon Ranch healthy living experts will offer on-board presentations and workshops addressing lifestyle change, healthy living, stress management and a variety of other topics.
The Canyon Ranch SpaClub Beauty Salon will offer complete beauty services for women and men. The extensive Salon menu will feature hair design and nail care treatments, including luxurious spa manicures and pedicures, makeup consultations and makeovers.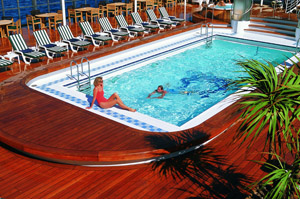 The facility will offer an array of rejuvenating spa treatments, some created specially for Regent guests, include massages and therapeutic bodywork, mud, aromatherapy, ayuvedic and seaweed treatments, facials and masks featuring Canyon Ranch's award winning Your Transformation skincare products, conditioning body scrubs and therapeutic body cocoons.
"Canyon Ranch is thrilled to be expanding its 'at Sea' division aboard the ultra-luxury ships of Regent Seven Seas Cruises," stated Chief Operating Officer Peter Smith. "We share Regent's passion for unparalleled service and look forward to bringing our highly acclaimed amenities to our mutual guests."