Cruise Web Manager Crowned Watermelon Eating Champion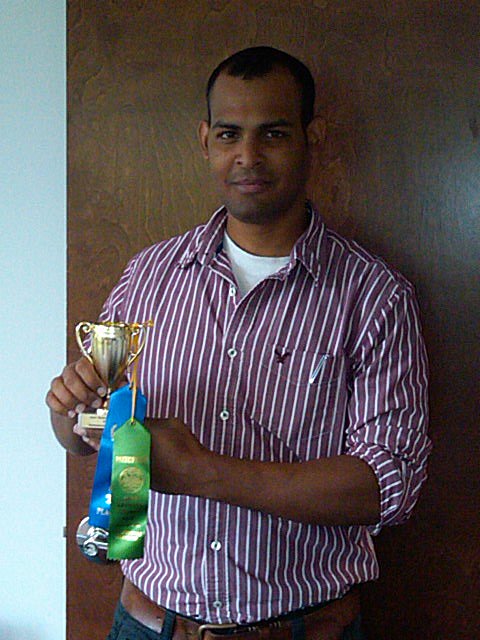 Our Sales manager Michael Harris has long impressed his coworkers with his prowess at extraordinary eating.  Whether it's polishing off an entire basket of the hottest wings Buffalo Wild Wings has to offer or being a member of the Cruise Web lunch group "The Meat Heads", Michael is always pushing his own gastrointestinal boundaries.
But this past Saturday at the Anne Arundel County Fair, Michael put his reputation on the line.  As seen in this video captured by his biggest fan and wife, Michael (wearing the white shirt and black hat) clearly dusts the competition.  As you can see Michael devours a quarter watermelon in under a minute.
As rules require, he accomplishes that feat, using only his mouth.  For his efforts Michael takes home not only the title of Anne Arundel County Watermelon Eating Champion, but also a trophy and a series of ribbons declaring his championship.
Congratulations Michael!  You've made The Cruise Web proud!