The Cruise Web Manager Enjoys a Baltic Adventure
By Karolina Shenton, Marketing & Sales Operations Manager, The Cruise Web.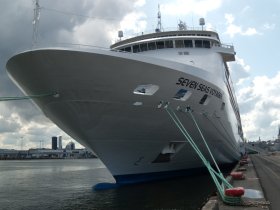 As my husband and I embarked upon our Baltic adventure with Regent Seven Seas Cruises, I was filled with both excitement and curiosity. I was curious about what adventures these new ports would hold for us. Although I am originally from Poland and have seen a lot of the Baltic coast, I have yet to visit Russia, Estonia and Finland, which only added to the anticipation of this voyage, and to be able to experience these ports on a true 6 star cruise line, truly made this a trip of a lifetime.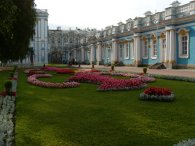 Upon our arrival, the ship staff greeted us, carried our luggage and showed us the way to our suite. The on-boarding process was quick, organized and first class. Once in our beautiful suite, we marveled at the walk-in closets, full soaking tub, stocked bar, fresh flowers, chilled champagne and huge wrap-around balcony. Soon we were introduced to our butler and stewardess; both of whom were wonderful and promised to be available for anything we might possibly need. From our amazing suite, to dinner menus crafted by the Cordon Bleu in Paris, to the first class service everywhere we turned; it became clear that this was going to be a wonderful cruise.
Each morning, we woke to our butler bringing us our breakfast (all seven of them) to enjoy on our private balcony. We spent our mornings sipping tea and re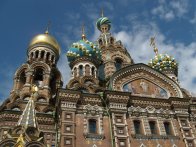 ading the complementary newspaper from home, while we discussed our upcoming excursions to the Tsar's Palaces, Russian orthodox cathedrals and St. Petersburg's famous Hermitage art museum. The tours organized by Regent were not rushed, not crowded, highly organized and simply fascinating. Each day after taking in 18th century palaces and the works of Picasso and Monet, we were always ready to return to our own palace aboard the ship.
I can honestly say that my experience on Regent was everything I could have imagined and so much more. We were treated to fine dining, fascinating cultural experiences, world-class service, and some of the finest amenities at sea. The only question that remains is when will we be able to go again?
Karolina Shenton
Marketing & Sales Operations Manager
The Cruise Web, Inc.