Sports Activities Onboard a Cruise Ship
By: The Cruise Web, Inc.

Who knew? Who knew you could do so much on a floating city? Tennis… Basketball… Surfing… What!? All these sports on a ship! You've got to be kidding right… No joke!… You can do all of that and much, much more…
Imagine hanging ten, without being washed out to sea. On your next cruise vacation

bring the bikini or Speedo and let's get it on. This will be your opportunity to ride the big wave, have a fabulous video showcasing you riding the waves, and an absolutely incredible story to share with family, friends and co-workers who were not able to make this cruise, but will definitely go on the next one with you.
Michael Jordan can do it all when it comes to basketball… but he's never done it on a ship. Guess what, you can. You can play a short pickup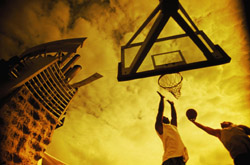 game on a half court. Or, if you enjoy running up and down the court, blowing a whistle, leaving the ball to the other guys, you can get in on some full court action as well. Either way, layups, three pointers and slam dunks are all waiting for you on the courts on your next cruise. So bring it… and let's cruise!
Who says dancing isn't an exercise. That's the only way I stay fit and toned. When I go cruising I dance in every club they have onboard, and they have lots of them. You can even take dancing lessons. Then, you'll be able to do anything from the chicken dance to the electric slide, from square dancing to hand-dancing, salsa, hip-hop, ballroom and more. It's your cruise vacation, so whether you shake it a little or you shake it a lot, just be sure you shake it!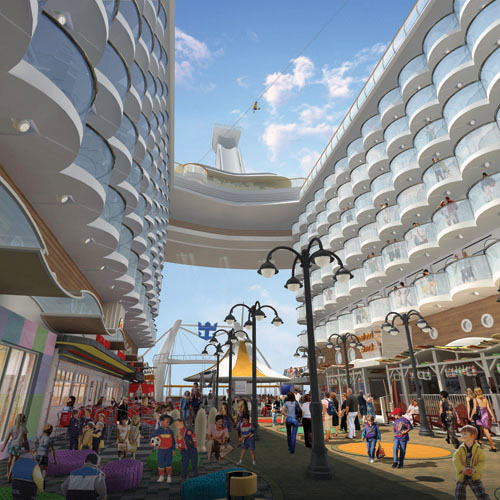 Calling all thrill seekers… How about we put a strap around your waist, then we snap the buckle of the strap attached to our waist to a wire that is suspended oh, about 9 stories above the people walking around down below. Don't worry about being able to hear them cheer you on, you'll be too busy screaming. Now, just say wee and act like a bird. Superman isn't the only person who can fly. It's a bird, it's a plane, no, it's you on the zip line at sea…
James Bond had broccoli. Popeye had spinach. Who in the world said you need the green stuff to buff up those arms. You can work them out every day knocking down as many pins as you can, because the cruise lines now have bowling allies. So bring your teams and let's get a tournament rolling… down the lanes that is. Huh, you need a ball? We have a bunch of balls of all different colors and sizes, so everyone can play. If your vision is a little off, no worries, we have night glow bowling.
You would think that sailing on the ocean would be enough saltwater for everyone. No way, the cruise lines have actually turned some of their pools into saltwater pools. Ye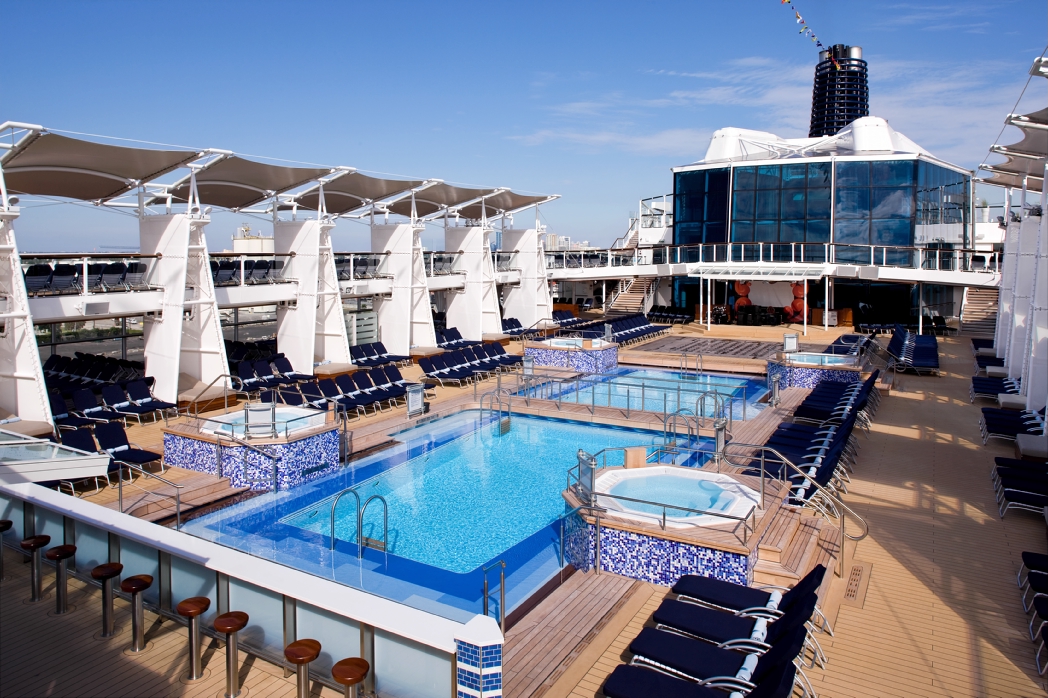 p, you heard me right, saline, aka salt water pools… So not only can you get your swim on in the big ocean, but now you can do it in the peace and quiet of the ship without any of the feature creatures swimming around you and disturbing your day. Now that's what I call having it your way.
Rock climbing is a staple on many modern cruise ships. It's fun, it's thrilling, it's strenuous and it's a rock steady wall waiting for you to tackle. So what are you waiting for… Listen to your spidey-sense and come grab your piece of the rock!
Are you a golf enthusiast? No problem. Man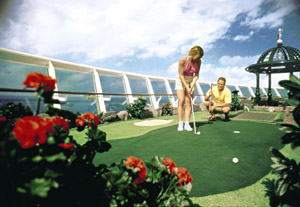 y cruises now offer high-tech simulators that enable users to play virtual rounds at some of the world's most famous courses. Using real balls and clubs, simulators combine the feel of hitting a bucket of balls at the driving range with the thrill of teeing off in a PGA tournament. For the kids and more casual golfers, several ships now feature miniature golf courses.
For all you tailgaters and spectators out there, there are plenty of opportunities to cheer along, saddle up at the sports bar and watch your favorite home team play ……
Who knew cruising had so much to offer and could be so much fun? WOW!!! Stay tuned.. more cruising activities to come…


The Cruise Web, Inc.
reply@cruiseweb.com
1-800-377-9383