John Cleese and Exclusive Events Highlight Silver Spirit's Grand Inaugural Voyage
Courtesy of Silversea.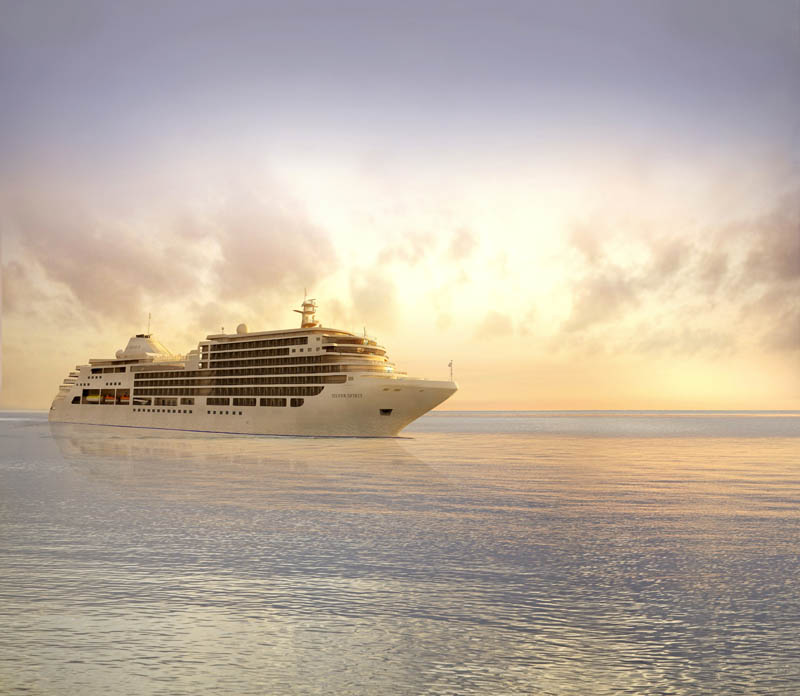 Departing Fort Lauderdale on 21 January 2010, Silversea's newest ultra-luxury ship, Silver Spirit, is set to explore over 20 countries and 45 ports on her 91-day Grand Inaugural Voyage, visiting South America, the Mexican Riviera and crossing the Panama Canal before reaching her ultimate destination, New York City.  To celebrate such a momentous journey, Silversea is lining up an array of celebrity guest speakers (to host onboard presentations), complimentary excursions and other exclusive onshore events designed to showcase local cultures as well as entertain guests.
Two popular personalities already tapped to highlight the enrichment roster are:
John Cleese – 20 February 2010 (Buenos Aires to Santiago)

Renowned for his TV roles in Monty Python's Flying Circus and Fawlty Towers, the actor, writer and comedic legend will share insights and anecdotes from his long career and entertain guests aboard Voyage 5005.
Dr. Kathryn D. Sullivan – 2 April 2010 (Los Angeles to New York)
Astronaut and first American woman to walk in space, this veteran of three shuttle missions and a 2004 inductee to the Astronaut Hall of Fame will offer guests a look at the achievements of her space career during Voyage 5009.
Steve Tucker, Silversea's Vice President of Field Sales for North America, said:  "Our beautiful new Silver Spirit is set to embark on her maiden journey to some of the most interesting destinations in the Americas.  Whether sailing the full voyage or one of the shorter segments, our guests will enjoy a once-in-a-lifetime luxury travel experience wrapped in all the colourful fanfare and excitement befitting a brand new ship."
For guests sailing 70 or more days, Silversea has arranged four complimentary onshore events to kindle the spirit of celebration:
Naming Ceremony Gala

— In Fort Lauderdale, on 20 January, the evening before departing on the Grand Inaugural Voyage, guests will enjoy a welcoming gala dinner and overnight accommodation aboard Silver Spirit.  The following day, guests are invited to attend the Naming Ceremony festivities including a special VIP luncheon.

Spirit Cup Polo Match

— During the ship's call in Barbados on 30 January, a special polo match has been arranged for Grand Inaugural Voyage guests.   Spectators can cheer on two fast-paced chukkas (a seven-minute playing period), have some fun "stomping the divots" (a tradition of smoothing the field) whilst sipping champagne, and at the end of the match applaud the victorious team as they are awarded the Spirit Cup.

Carnaval!

— The centrepiece of this Grand Inaugural Voyage is the ship's arrival in Rio de Janeiro on 14 February, at the height of Carnaval.  Following an early dinner, guests will have the chance to experience the magic of the Rio Carnaval parade from prime seats reserved for them at the Sambadrome.  The atmosphere promises to be electric, the floats and colourful costumes spectacular and the thousands of dancers and drummers passionate as they exert every ounce of energy in competition with rival samba schools.

Panama Hat Party

— The historic and picturesque city of Montecristi, birthplace of the original Panama hat, is the setting for an event arranged exclusively for Silversea guests during the 16 March visit to Manta, Ecuador.  Guests will experience the unique culture of this colonial town as they enjoy local dances and demonstrations of hat-making by master weavers.  As a memento, each guest will receive a traditional hat rolled into the customary balsa wood box.
Additionally, all guests aboard the Grand Inaugural Voyage will enjoy three complimentary Silversea Experiences including an innovative children's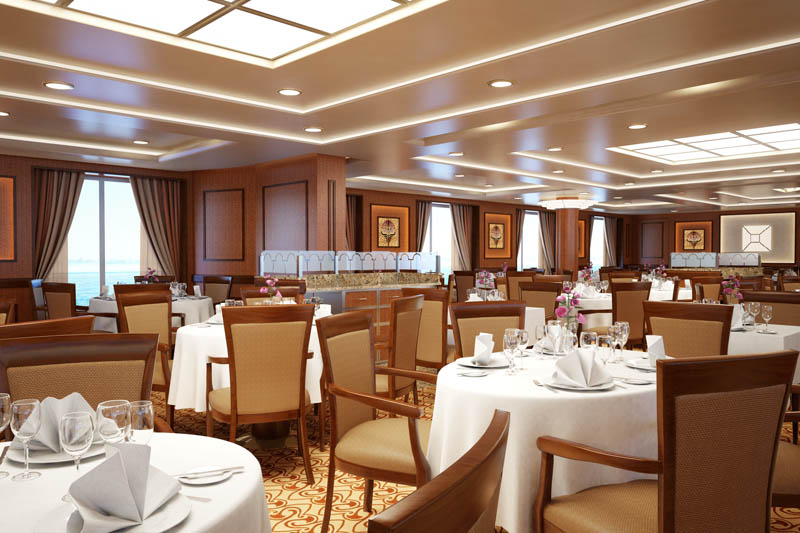 ballet performance at the grand Teatro José de Alencar in Fortaleza, Brazil; a visit to one of the world's largest Magellanic penguin colonies, home to thousands of penguins, near Camarones, Argentina; and a delightful folkloric presentation of dances that portray the history of Panama, staged at one of the country's most treasured landmarks, the National Theatre of Panama, during the ship's call in Fort Amador.
The array of special amenities available to guests sailing 70 or more days aboard the Grand Inaugural Voyage also includes such complimentary perks as private car transfers, luggage forwarding service, business class air upgrade, a commemorative gift, and Onboard Spending Credits of up to US$2,000 per suite.