Big Itinerary: World Cruise
By Brandon Biss, Senior Cruise Consultant, The Cruise Web.
After reading one of The Cruise Web's last postings, "Homeports:  Busting the Myth", I rushed to my hometown to get my Philly cheese steak fix.  I walked into Jim's on South St. and ordered the usual:  whiz without, with mushrooms and sweet peppers.  The steak was gigantic and I couldn't help but think, "Man, sometimes bigger is just better."  This is true of many things:  a big Terps basketball win over Duke, a big bone-in rib eye on the Emerald Princess, and the big brand-new Oasis of the Seas.
While these things are wonderful to me, a BIG VALUE is something we can all appreciate.  This is why we all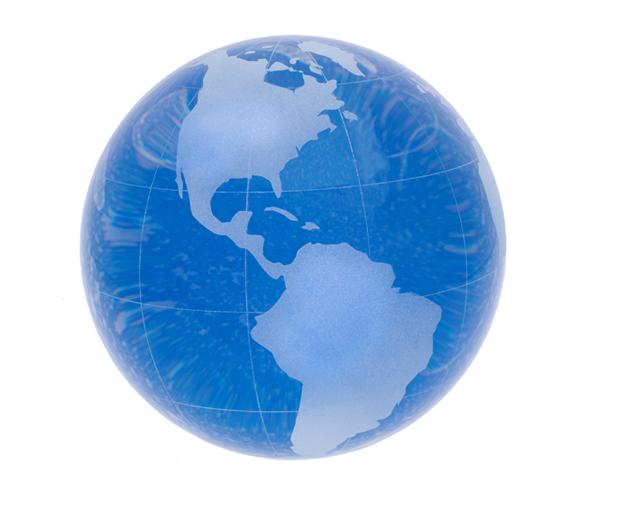 enjoy cruising!  One of the biggest values that many cruisers do not know about is the WORLD CRUISE. Almost every cruise line offers their own version of a world cruise.  World cruises sail between January and May for between 90-120 days.  These voyages visit the world's most well-known sites and offer the convenience of an around-the-world voyage while only unpacking once!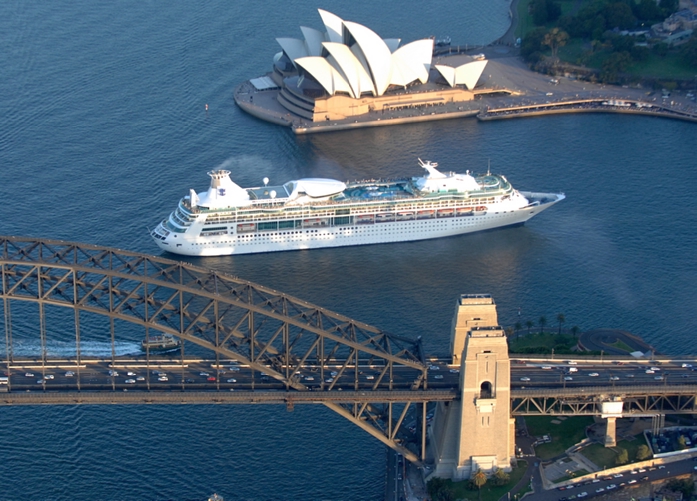 Imagine jumping on in Florida, three days later you're sailing through one of the biggest engineering feats ever, the Panama Canal.  Then a couple weeks pass and you're on a volcano in Hawaii.  Before you know it, you would have sang in the Opera House in Sydney, hung out with the Angkor Wat monks in Cambodia, went indoor skiing in deserts of Dubai, seen the Big Five in South Africa, and walked Copacabana beach in Rio.  All this and you're home in time to tell your friends and family at your Memorial Day picnic!
One of the biggest myths about the World Cruise is that it takes 300 days, stops everywhere, and is for the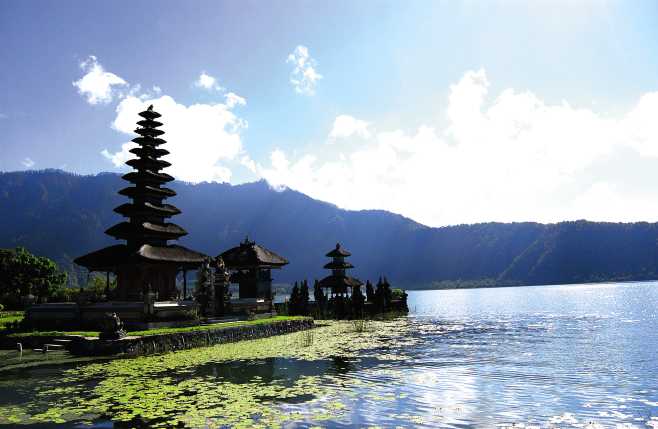 millionaire polishing off a "bucket list."  However, cruise lines like Princess, Holland America, and Cunard make the World Cruise affordable and flexible.  Many of these voyages start at $20K -$25K per person.  One of my best clients uses the World Cruise as an escape from the cold winter months of Buffalo.  He explained, "It's less expensive than going to Florida for 4 months every winter, and I get to see the world!"  If big isn't your thing, cruise lines like Seabourn, Silversea, and Regent offer smaller ships with a luxury experience.  All offer 20-60 day segments of their cruises for those who prefer a more focused itinerary of a couple continents.
The cruise lines that offer these voyages only offer one per year.  World cruises also have the greatest repeat passenger rates; over 50% of world cruisers book their next World Cruise during their current voyage.  For this reason, cruise lines vary their itineraries every year.  This way their repeat passengers are not repeating the same voyage year after year.
The moral of the story, plan far in advance.  That way you will receive the cabin you wish along with the biggest discounts.  Many cruise lines also offer substantial onboard credits for bookings made one year in advance.  This year especially, discounts are deep, and the World Cruise is a BIG value!
I understand that a cruise of this length is not feasible for everyone.  I don't think my manager would sign off on my 120-day vacation!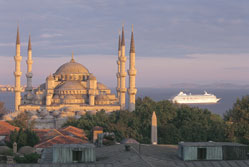 However, for many of you, it is a great opportunity to live out your dreams on an around-the-world cruise.  Planning the World Cruise is a big decision.  It is important to discuss your plans with your Cruise Consultant here at the Cruise Web.  He or she will ensure that you are selecting the best option based on your tastes, hopes, and needs.  Hopefully we are planning your voyage soon!  In the meantime, I'm going to plan my lunch around a big burrito…happy sailing!!!

Brandon Biss
Senior Sales Consultant
The Cruise Web, Inc.
Phone – 240-487-0155 EXT 292
Toll Free – 800-377-9383 EXT 292
Email – brandonb@cruiseweb.com