"There's no such thing as a dumb question"
By Michael Harris, Sales Manager, The Cruise Web.
At The Cruise Web, our consultants talk with many excited cruisers everyday. As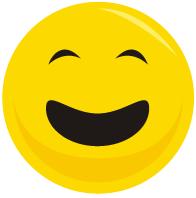 experts and enthusiasts, we love to discuss and answer questions about our passion — cruising! These questions can come from cruisers who have logged hundreds of days at sea, as well as the first timers looking to try out a new way to vacation.
As your elementary school teacher has always said, "There's no such thing as a dumb question," and that's true; but some are just a bit more fun than others. It's these questions that we love and that make our day that much brighter. Here are some of our favorite cruise related questions. If your question is on this list, don't worry, we have all asked our own "fun" questions before.
I've provided the answer below. Enjoy!
"Are there still glaciers in Glaciers Bay or did they all melt?"
— Yes, there are still glaciers in Alaska!

 

"Is my balcony cabin above sea level?"
— Yes, but the outdoor pool is underwater.

 

"My husband likes to hunt, can he bring his rifle on the cruise to Alaska?"
— No, but the bears onboard are un-armed as well.

 

"Will my ocean view window open? And if so, don't the fish come in?"
— If you want fish, you need to order it through your room service.
"Is it OK to wear white after Labor Day on a cruise ship?"
— Yes, but if passengers keep asking you to bring them drinks, you may want to change.

 

"What cruise ships leave from Las Vegas?"
— Only the one at Treasure Island.

 

"Can I cruise from Florida to Hawaii in five days?"
— Not unless you own a Delorean and your last name is McFly!
Have some more for us? We'd love to hear them! Thank you all for the input, and Happy Sailing!