Cruising and the Economy's Silver Lining
by Frans Hansen, President, The Cruise Web.
The recent economic climate has been one of the most difficult and the most personal that almost every one of us has experienced.   Each of us has been affected by the downturn in one way or another, and we all have family members, friends, or colleagues that have lost their jobs.  Those of us who have kept our jobs, have had to tighten our belts, eliminate wasteful spending, and build our reserves. If you look hard enough, however, there is usually a silver lining in every cloud!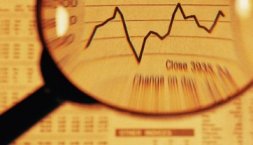 Like most industries, the downturn has made business more challenging for travel retailers. Here at The Cruise Web, every manager and employee has been working harder than ever, to keep the company on budget during this difficult economy.  Moreover, they are all doing it with a positive and constructive attitude because they know that their efforts will yield results (including more repeat clients and referrals) in the long term.  This is not easy to do – when you are kicking harder than ever just to tread water, it takes special people to keep a positive attitude.  I am so proud of our team at The Cruise Web! As I often tell friends and colleagues, ours is not a business of widgets, but a business of people.  It's our people at The Cruise Web that keep the company sailing through tough times, and it's our people that take care of you, our clients!
Given the circumstances, many readers may find it surprising as I tell you that The Cruise Web brought on an entire new group of cruise consultant trainees this month.  On its face, this may not seem like a wise move in a tough economy.   However, I doubt you will be surprised when I tell you that we have never seen so many absolutely top-notched candidates available at one time.  This unique hiring opportunity has been our greatest silver lining in this economy!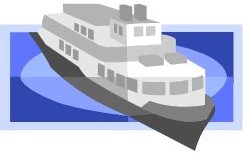 Since I founded the company 15 years ago, there has been no greater challenge to our growth, than finding the hard-working, team-oriented, client-facing employees that The Cruise Web's business model and our customers demand.  The company's investment in new trainees at this time is a long-term move, designed to strengthen the company's claim to the best cruise team in the industry.
Amid the constant barrage of negative stories all over the media, you, the cruise enthusiast, also have your own silver lining of opportunity at this time.  Cruise vacations are now being offered at historically low prices, and those prices include massive value for free (such as food, entertainment, and more), which are extra on most land-based vacations.  Further, special exotic destinations are now more affordable than ever before, providing many with a unique lifetime opportunity to share the world with family, friends, and loved ones.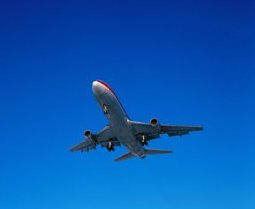 Still, you may find that you also need to address your own fear before booking your next vacation. This fear is often "how can I plan a vacation now, when I don't know what the rest of the year holds in store for me".    Finding an exceptional value on an affordable inclusive cruise vacation can assuage most of this fear.   Moreover, in addition to finding you a great value, a well-trained cruise consultant will help you overcome your fear of job loss by discussing insurance options that cover this contingency. 
Then there is the "guilt factor".  Stories abound lately, of luxury retail shoppers hiding their purchases in plain brown bags as they leave upscale shops like Tiffany's.  It's only natural that we may feel some guilt about spending at this time. However, when it comes to your vacation, it's time to ask yourself a few questions.  How hard have you worked this year? How long do you deserve to force yourself to work without a break?  Could a vacation help you recharge your batteries?  What positive memories do you want to take out of this year?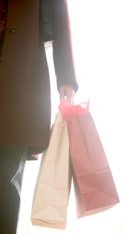 Watching, hearing, and reading too much negative news in the media almost caught up with me on one cloudy dreary day to discourage me from hiring The Cruise Web's newest group of cruise consultant trainees this month.   But we did it anyway.  Not because of the opportunity it would create for these new employees, and not for our own small positive message it would send for the economy, but because it was a great opportunity for our company!
Likewise, your decision to travel this year may benefit friends or family who deserve some special memories, and, when compounded with like decision-makers, your spending can help provide some needed sparks to the economy.  But whatever your motive, don't be afraid to save a little money and get an historically great value along the way!
Happy Cruising!
Frans Hansen
President