Ain't No Mountain High Enough (oh…there is…)
By Karolina Shenton, Marketing & Operations Manager, The Cruise Web.
Last month I went to Tanzania, East Africa to "conquer" the Uhuru peak, the highest point of Kilimanjaro mountain at 19,330 ft.  Uhuru Peak on Kilimanjaro is one of the world's "Big Seven" peaks making it the highest free standing mountain in the world and the highest point on the African continent.  I achieved my goal by making it to the top without issue.  Yet with a serious lack of oxygen, -20 degree temperatures and a strong wind chill in my face, I found myself promising "I will never, ever, do this again", although I now know that isn't necessarily true.  People are funny that way. We have a pretty short memory about these things and in the end you only remember the good times of a trip like this.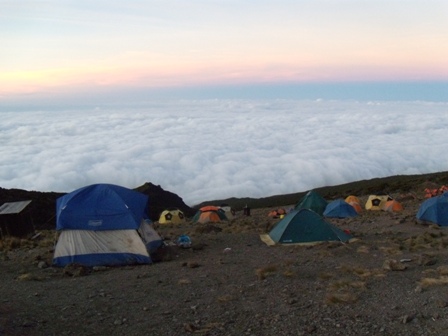 Climbing Kilimanjaro was truly an experience that will last the lifetime. Leaving the comforts of home, entering a developing country, meeting people from every corner of the world, climbing a giant mountain, and experiencing all the other incidentals associated with this sort of expedition all factored into my memories.  "Why are you doing this?" – the one question asked most often prior to leaving. Climbing Kilimanjaro, along with many other things that I've done in the past,  is what keeps life exhilarating for me.  Experiences like this help us define ourselves.  So I say "keep on traveling"!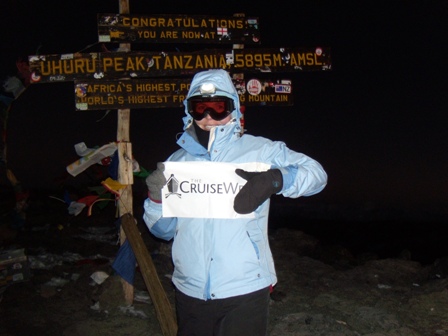 And thank you Kilimanjaro for a "Supreme" experience!
Kwaheri (Goodbye in Swahili)